Pleated Blinds create a modern effect in any room, In addition to 20 and a 50 mm pleated blinds system, our product range also includes a stylish collection of 50 mm pleated fabrics and a wide range of 'Honeycell' fabrics. Combined the 50 mm system and its 50 mm fabrics are the XL Pleat concept especially suitable for large windows.
XL PLEAT
The XL Pleat collection comprises a stylish mix of 50 mm pleated fabrics. The collection offers both functional and decorative varieties. The fabrics in the Honeycell collection have excellent reflecting and insulating properties due to their unique cell structure. They are available in many different varieties.
Because of its oversized pleats these 50 mm pleated fabrics are especially suitable for large windows. The collection offers translucent, black-out and Trevira CS fabrics. Besides basic fabrics we also offer decorative varieties with sophisticated embroidered patterns, graphic prints and a lively crush-effect. The XL Pleat collection also includes fabrics with a satin sheen, luxury jacquards and Japanese paper.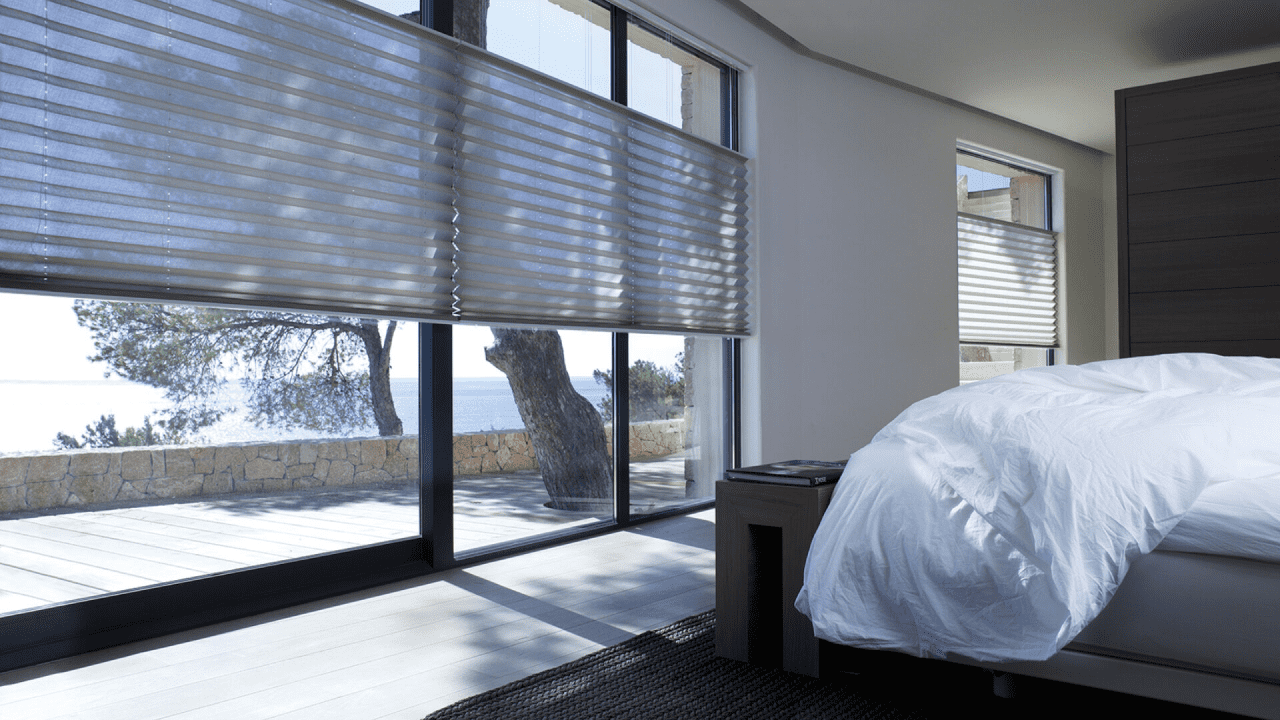 HONEYCELL
Their unique cell structure provides Honeycell fabrics with excellent insulating properties. In addition to 25 and 45 mm single-cell and double-cell varieties, the collection also offers a unique 20 mm single-cell variety. With translucent, black-out, flame-retardant and reflective varieties the functional possibilities are endless. The innovative designs, colours and various natural textures in the collection project atmosphere.