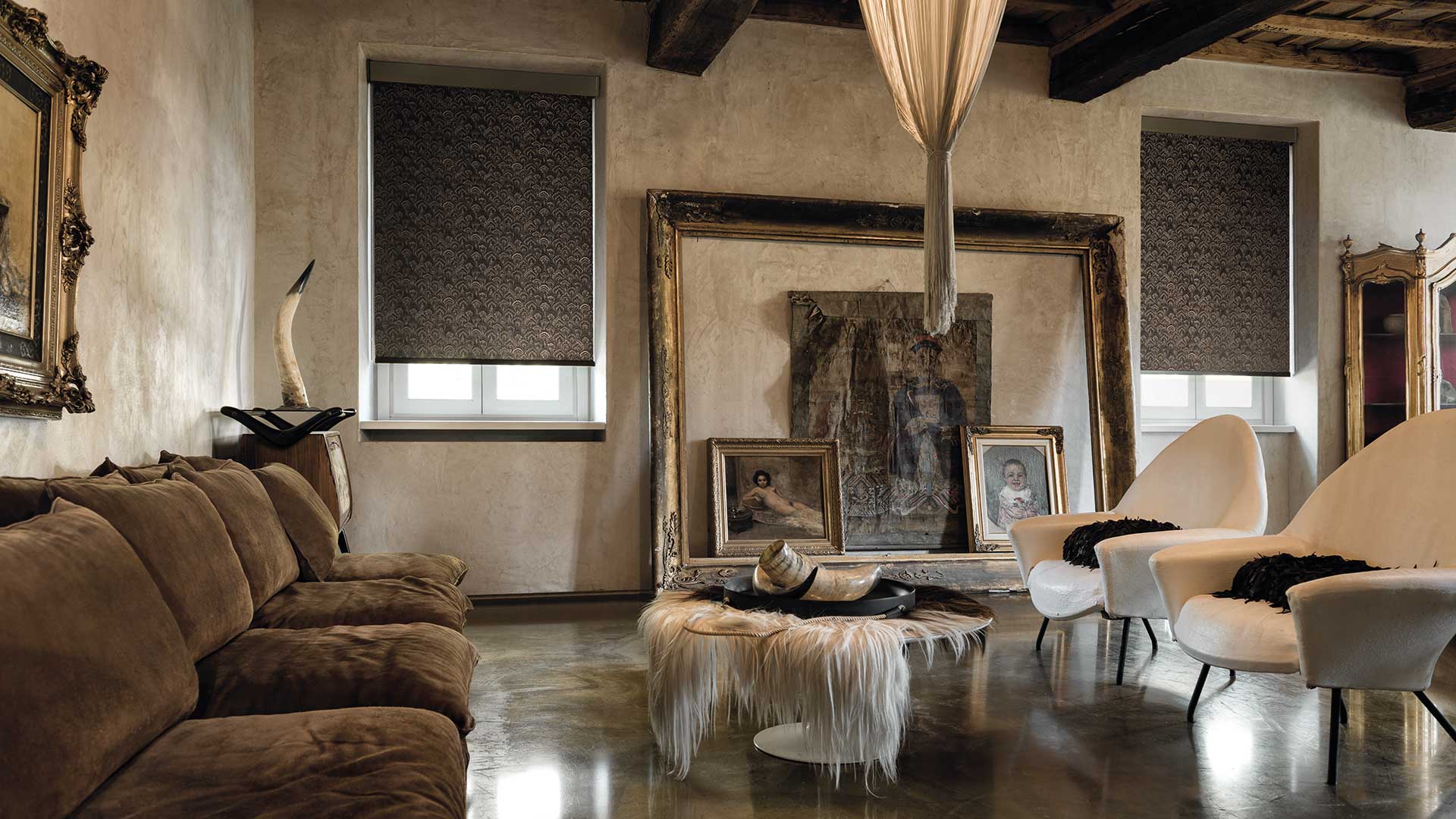 The world's favorite in window decor, roller blinds provide a slick modern look to your home, with a wide and versatile collection of roller blind fabrics, the many configuration options and choice in functional and decorative fabrics make it possible to find the ideal roller blind for every situation.
UNRIVALLED VARIETY
This collection of roller blinds includes a wide range of various fabric types such as translucent, black-out, basic and luxurious. Besides jacquards, the collection includes stylish print designs and timeless natural fabrics. A contract collection that includes items with a beautiful wool and cotton look was recently added to our product range
SCREEN
Screen fabrics are the perfect solution for controlling light and heat. Our screen fabrics are flame-retardant and proven safe for people and nature. In addition to basic screen fabrics in timeless colours, this collection includes high-quality decorative varieties with their own feel. There are, for instance, screens with a metallic sheen, with a natural linen look and with exclusive jacquard-woven patterns. Because of the clean lines of the panel blinds and the size of the canvas, the screens become part of the architecture.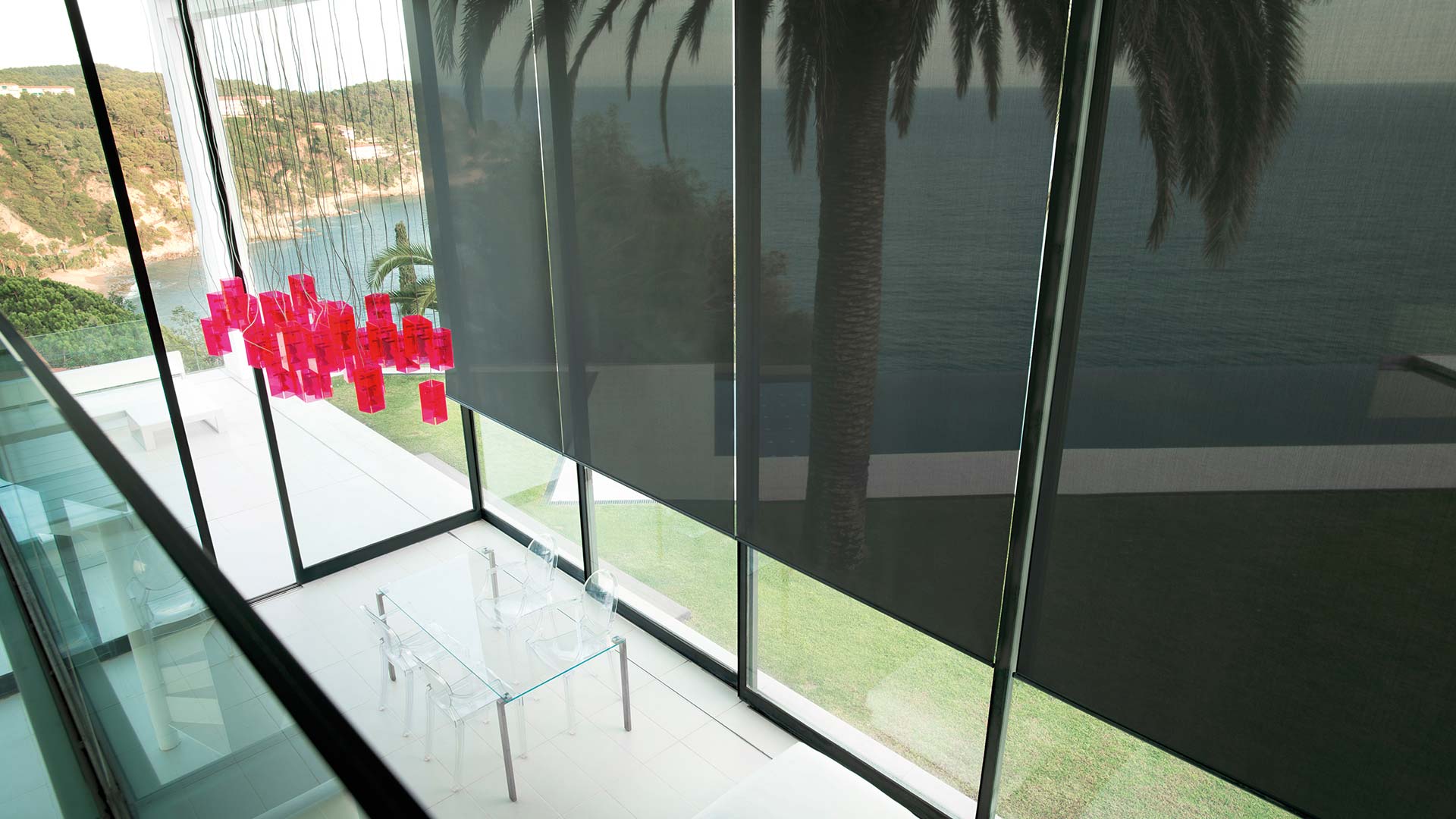 NATURE
The way in which the natural materials and sophisticated textures in this collection filter the light is unparalleled. In addition to paper fabrics, linen varieties are also part of the collection and are available in pure colours. By combining them with the clean lines of the panel blinds, natural fabrics make for a special addition to a modern interior.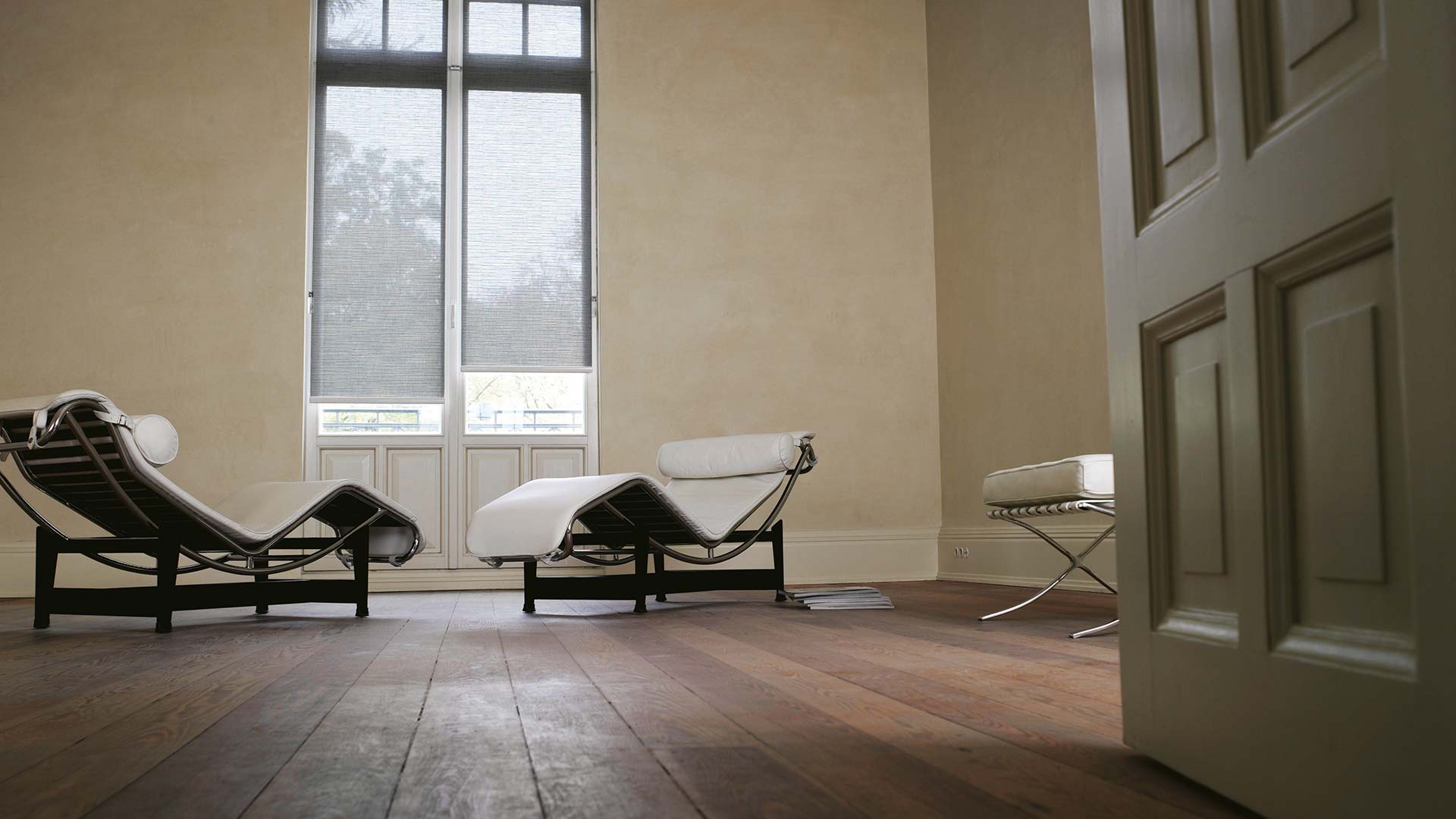 JACQUARD
The beautiful weave structure and the use of luxury yarns in warm colours of the jacquards provide a high-quality atmosphere for the interior. The patterns in our collection are inspired by classic woven patterns to match both classic and modern interiors. When used as panel blinds they create a stylish, warm and rich setting.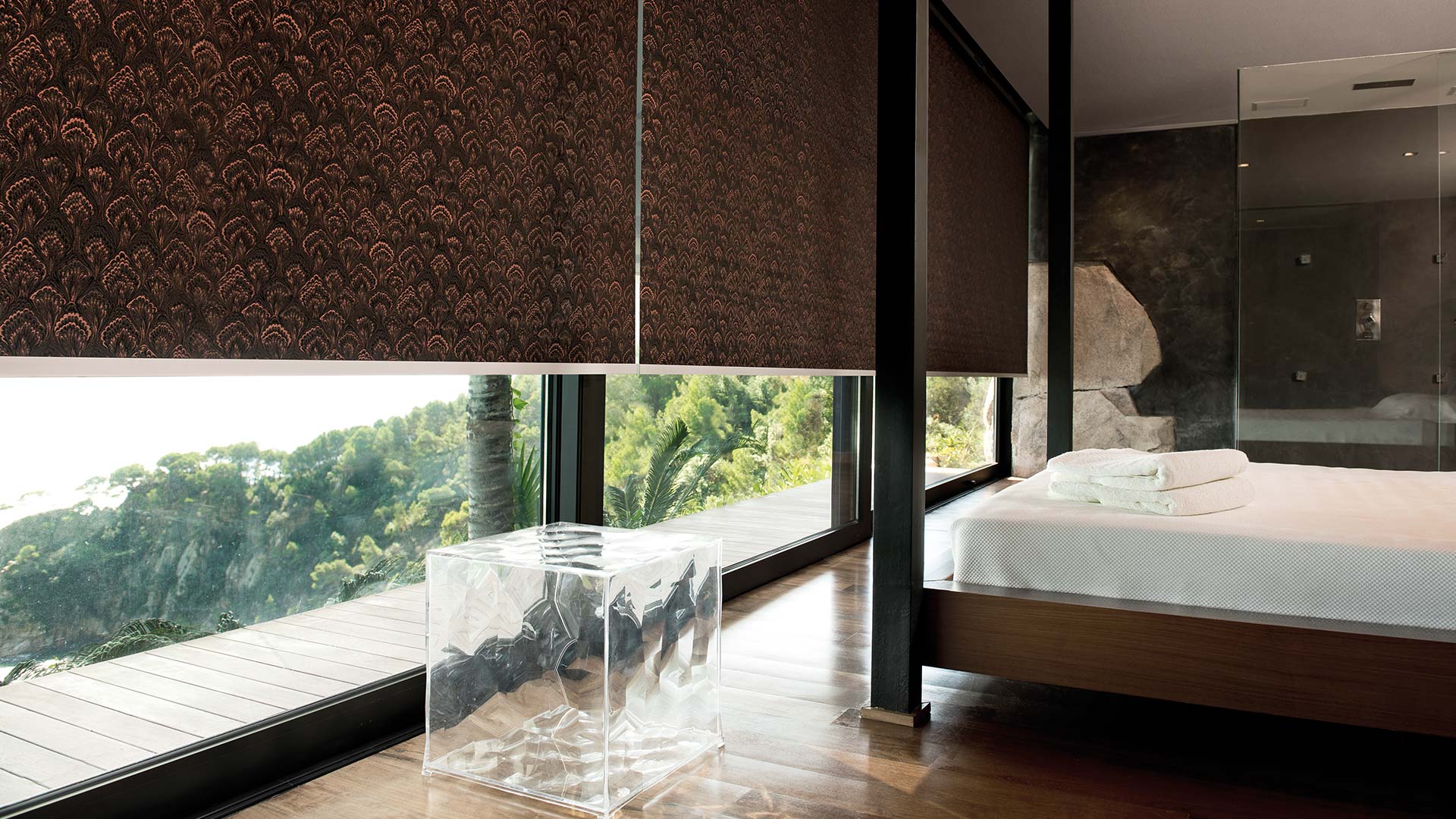 DESIGN
The print designs in this collection are developed by our own design team and are inspired by fashion, architecture, art and nature. In addition to subtle micro prints the collection also includes stylish graphic patterns and distinctive organic designs. A number of designs have been especially developed for panel blinds and add an extra dimension. The fabrics are available in black-out and translucent varieties.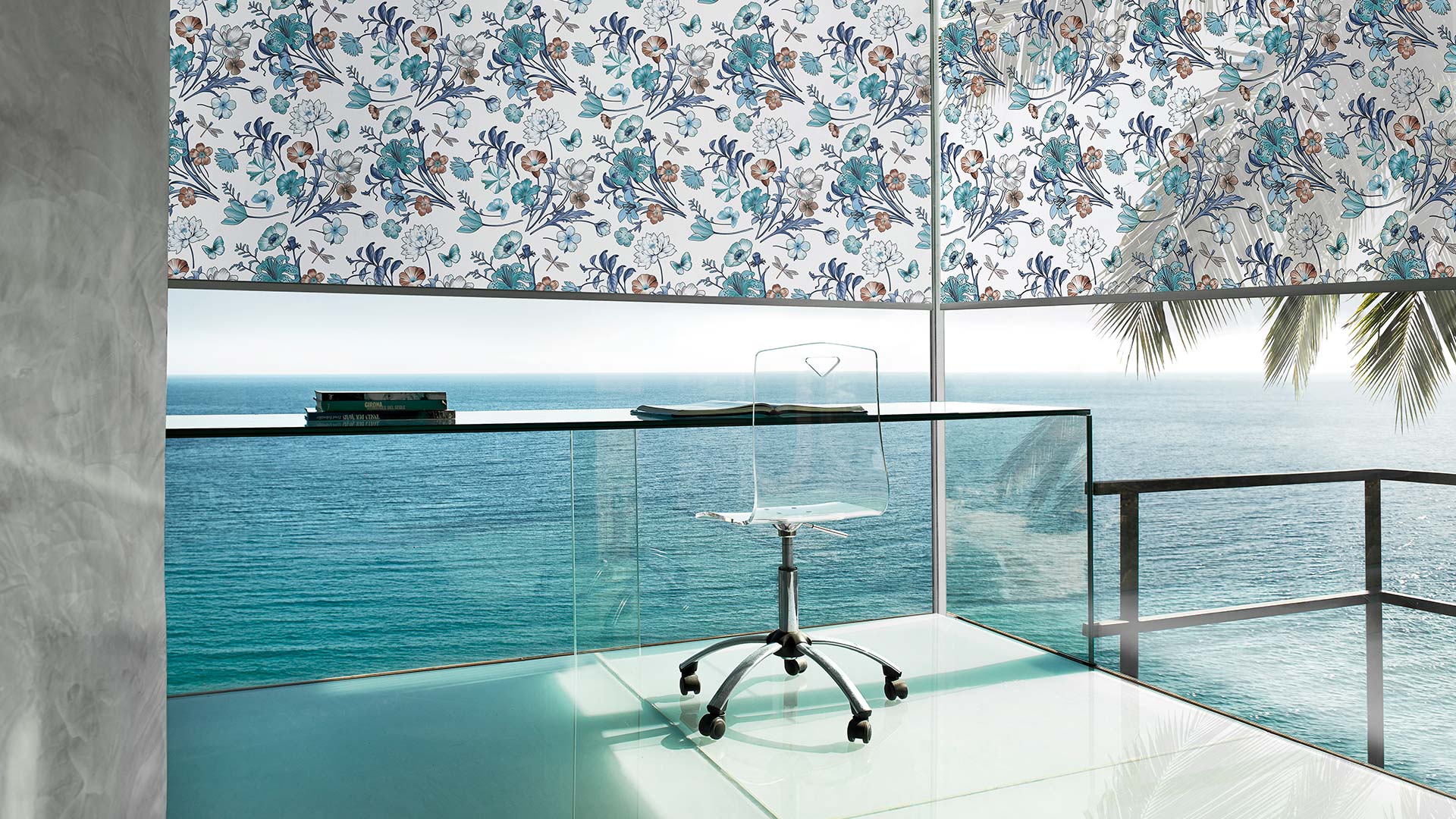 UNI
In addition to transparent and translucent fabrics, the plain collection also includes black-out and flame-retardant varieties. What makes this offer special is the large variety of fabric types and the broad colour palette available for our collections. In addition to timeless neutral colours they always include a number of trending colours.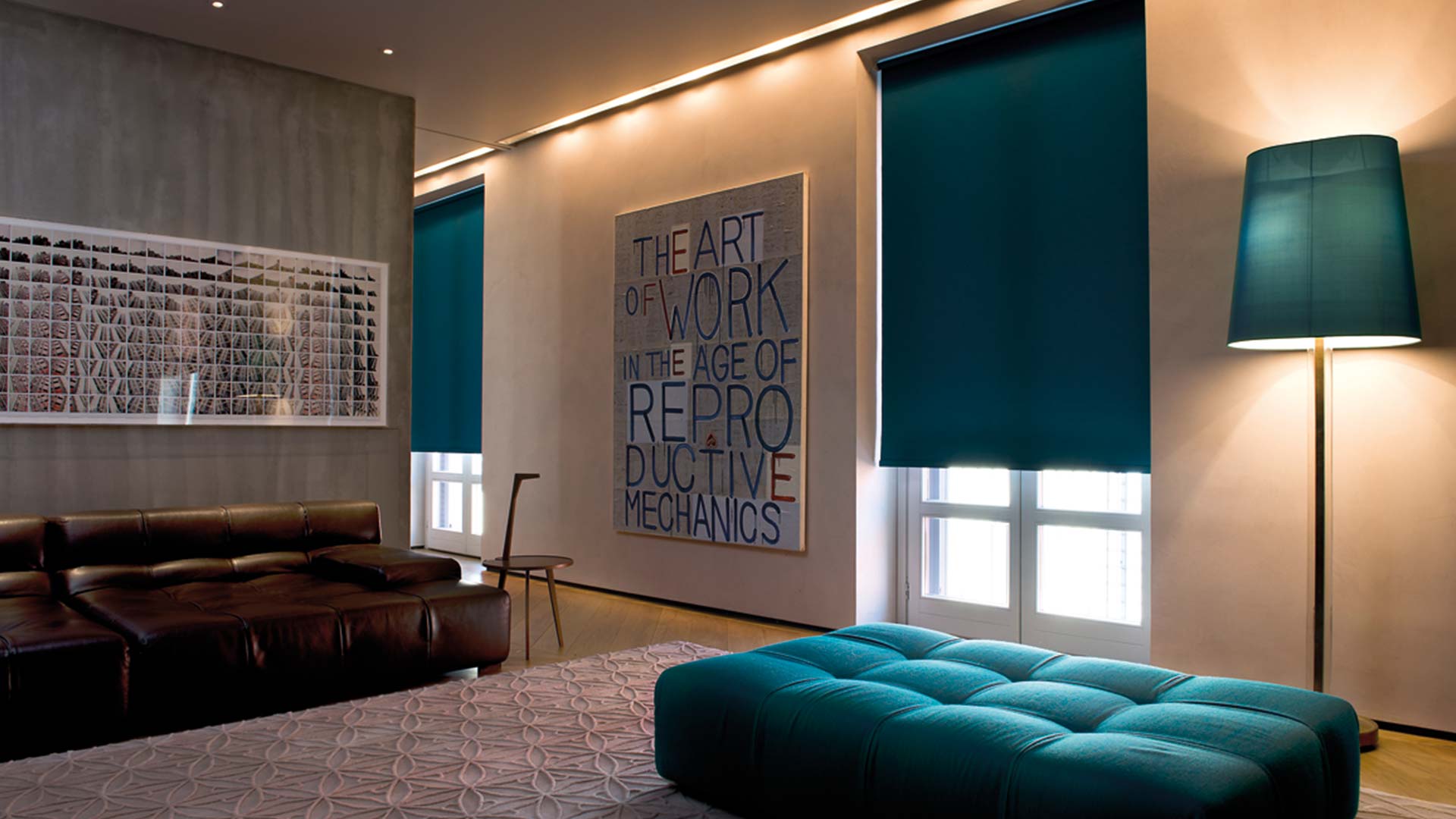 DESIGNED TO BE EASY
The product range offers various types of roller blind systems. In addition to a standard system, we also offer Absolute system and a design system called Ultimate. Recently we launched the second generation of the Absolute Roller Blind system.
NEW ABSOLUTE ROLLER BLIND 2.0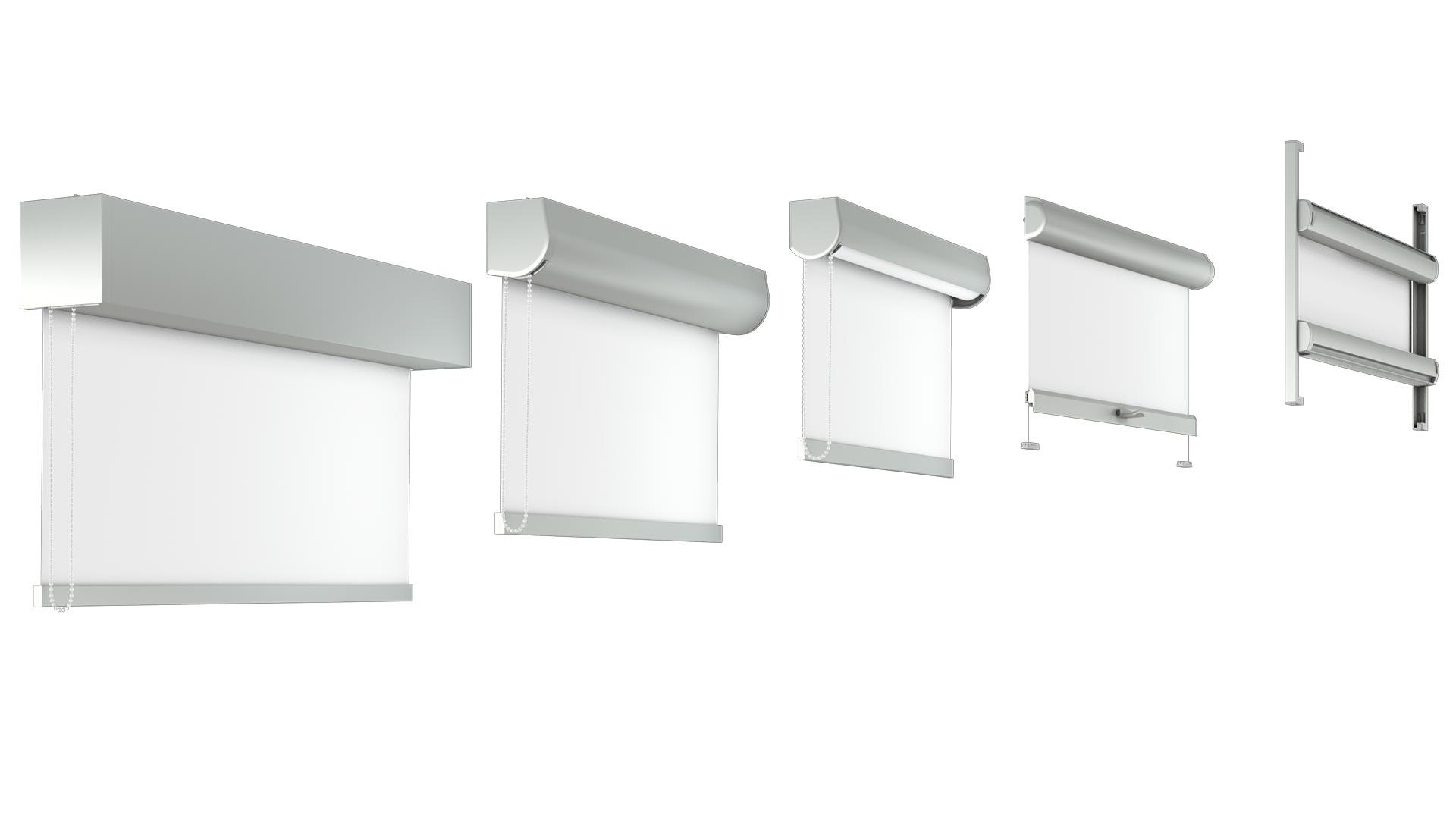 This second generation of the Absolute roller blind system is even more efficient and easier to assemble, install and use than the original design. The modular structure of the system has been developed down to the smallest details, offering even more configuration options for the system. The system is available in mini to large varieties (from 19 mm – 80 mm) – with and without cassette – with either hand operated or automated control systems. The new mechanism in synthetic materials allows for very smooth operation. Depending on the preferred look, the mechanism can be completed with components in synthetic materials or metal in six different colors.
ULTIMATE ROLLER BLIND 2.0
This Ultimate roller blind system entirely based on the Absolute 2.0 roller blind system, which has been developed down to the smallest detail
It makes the system even more efficient and easier to assemble, install, use and offers more configuration options.