Roman blinds provide a unique look to a room. As they come in a single smooth sheet, they don't have the ribbed or layered look that other blinds and shades often have. This allows you to customize them more thoroughly with patterns and designs that other shades simply can never have. Roman shades in Toronto have grown in popularity in recent years because of their efficiency in blocking light, which in turn allows for better heating costs and more comfortable evenings.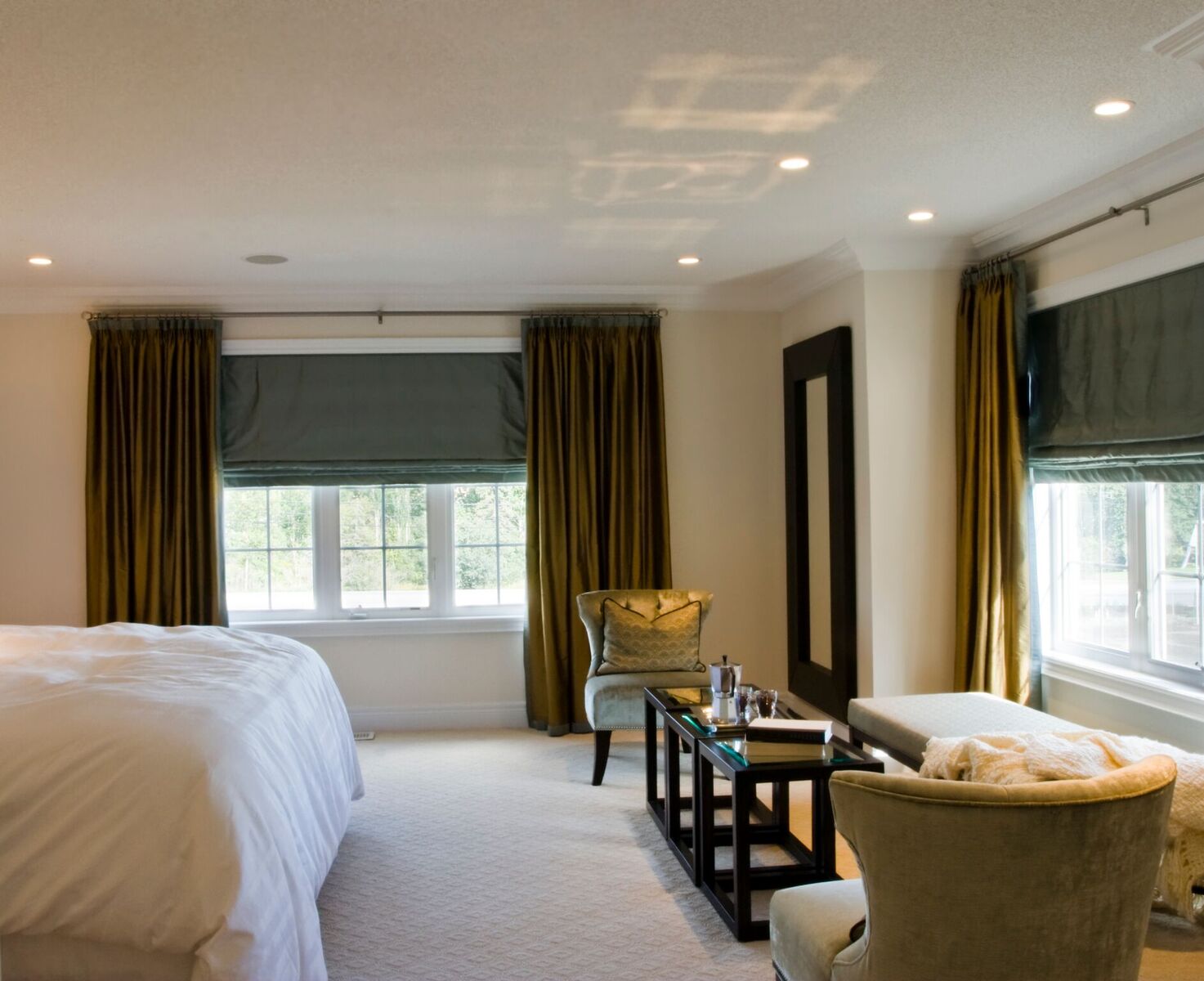 If these window coverings appeal to you but you don't know where to buy Roman shades and blinds, Amazing Window Fashions can solve your problems for you. This business offers a wide selection of Roman blinds in Toronto, and can also help you figure out the look and feel of shade that is right for your home. If you want customized Roman blinds, Amazing Window Fashions can help with that, too.
Roman Blinds Styles
Fabric Roman shades come in a wide variety of different materials, folding styles, and patterns. In addition to all of those options, you can also choose custom Roman shades to make sure that the selection you opt for works perfectly with the room in which your fabric Roman blinds will hang. Traditional Roman blinds come in a soft fold or hobbled style, which has loops of fabric all the way down the shades, but that isn't the only option available. You can also choose a flat style, which has a seamless appearance, or a plain fold style that has visible seams but still lays flat against the window.
If you feel confused about the wide range of different options presented before you, our skilled customer service team can help walk you through the process. This includes analyzing the rooms in your home and determining what fold styles work best for your home's needs. This is also the right time to consider custom Roman blinds if you have a specific colour or design that isn't represented by the choices in front of you. The potential for customization is nearly unlimited, with the only restrictions being your preferences and personal sense of style.
Roman Blinds Benefits
While other blinds provide a hard blockage of sunlight, Roman window shades offer a softer look to a room. Depending on the fabric you select for your Roman window blinds, you can make sure that your house gets some soft, diffused natural sunlight during all daylight hours. Roman blinds also offer a timeless style and elegance that other blinds lack. Because they are made of fabric, they can be easily cleaned and maintained using spot treatments and a simple lint roller to get rid of collected debris. Overall, Roman shades are easy to put up and maintain while looking great at all times of the day.
How to Choose Roman Shades
When you buy Roman blinds, you should consider the fabric type, colour, and pattern that you want associated with your room. In terms of fabric, you can buy Roman shades made of polyester, cotton, linen, or even silk. Ready-made Roman shades also come in a variety of different colours and common patterns, allowing you to find something that fits your décor style with ease. If you don't see something that you like on first glance, you may want to consider ordering custom made Roman blinds.
Because they are made of simple but durable fabric, it is very easy to create custom made Roman shades of your own. When doing this, you still need to determine what fabric works best for you. However, instead of relying on premade patterns, you can work with a customer service representative to create the design that works best for you. This is an ideal selection for somebody who has a specific vision as to how they want their home to look. If you already have several unique pieces of furniture or decoration in your home, custom made shades can help you match those items without requiring a lot of extra time, money, and effort.
Looking for stylish roman blinds in Toronto area? Contact us today. Our professional staff will help you find the ideal Roman blinds to match your exact preferences. Our assortment includes Roman blinds from Design Studio, Elite, Mera, Graber, Sun Glow, Hunter Douglas, Bandalux, MaxXmar, Shade-O-Matic, Silent Gliss, Coulisse, Levolor, Altex and more.