There are many different options for window coverings, but roller shades are among the most efficient and cost effective choices you can make. Roller shades are practically invisible when they are up, but can keep all unwanted light out of a room when they are pulled down. If want to find roller shades in Toronto, Amazing Window Fashions can provide you with what you need. You can take advantage of great prices and a helpful staff to get your home or office décor right.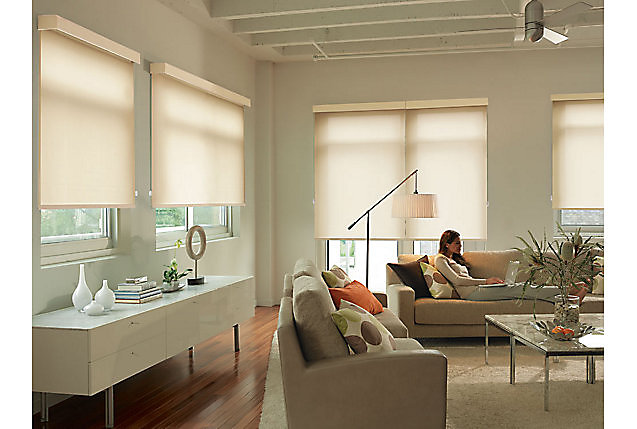 Benefits of Roller Shades
Roller shades work similarly to horizontal blinds, but provide complete cover from unwanted exterior light. While shutters and shades are always visible both inside and outside the home, roller blinds are practically invisible once they are pulled, allowing your windows a degree of simple elegance. The shades provide a great deal of energy efficiency and can keep homes warm in the winter and cool in the summer. This is an especially important feature of roller blinds in Toronto, where extreme temperatures often strike without warning.
Roller Shades Materials and Patterns
Virtually all roller blinds are made out of some form of fabric, although the thickness of that fabric varies greatly depending on the purpose of the shades. Particularly light fabric can be used for privacy, blocking very little light when the roller shades are pulled down but still ensuring that people outside the home can't see through the windows. For those who have trouble sleeping, blackout roller shades as a great option, as they keep a bedroom completely dark until you are ready to wake up.
Custom Roller Shades
You might choose to vary the different kinds of roller shades used throughout your home, or you might not want to use a pattern that has been premade by a manufacturer. In these cases, our professional and experienced staff can help you design your own custom roller shades. They will make sure that the pattern and final design meets your specifications. The ultimate goal, with roller shades or any other window accessory, is to make sure that you get exactly what you want and need.
We carry the following brands of roller blinds and shades: Maxxmar, Altex, Hunter Douglas, Sun Glow, Graber, Elite, Coulisse, Qmotion, Shade-O-Matic, Mera, SunProject, Bandalux, Silent Gliss, Sol-R and Daxter.