Sliding panels provide personality and elegance to any space.
Sliding panels can separate large areas and divide them into smaller spaces or cover large windows.
They also provide a customized solution to patio doors; the sliding system operates with wheels.
The panels are attached with Velcro, you can remove them easily for cleaning purposes.
Choose your operation: Manual-, cord-, wand- and motor-operated systems.
Made of the sliding panel that creates separate areas or covers large windows with total elegance.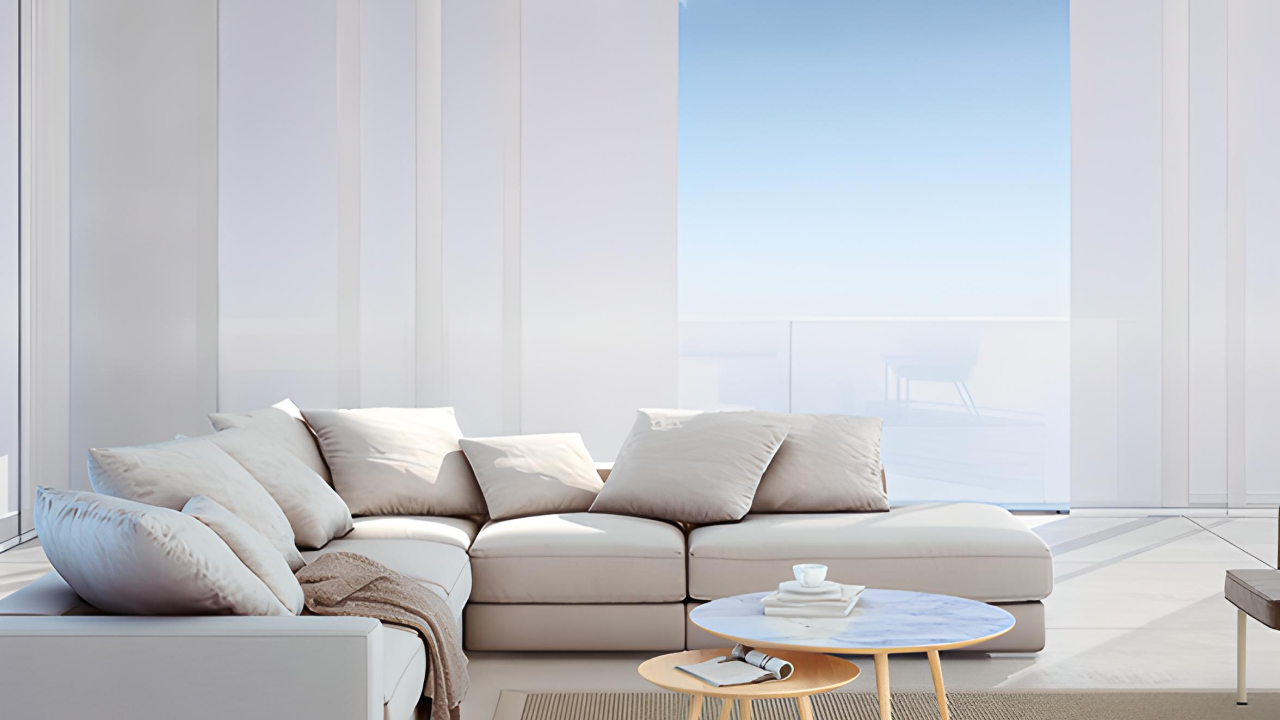 ELEGANCE COMBINED WITH COMFORT
The motor-operated system can be added to large-size sliding panels.
You may opt for the simplicity of the Zen motor or the Zenit motor,
Which is already built into the channels, you don't need to add an additional track.