SunProject Skylight / Greenhouse System
SunProject skylight shading solutions consist of standard hardware for sloped incline and flat glazing making it simple for them to accommodate standard skylights and greenhouse windows.
SL Skylight Tension System
SunProject's skylight system may act either as a suncontrol system or as a blackout system. Our system can be constructed to adapt to any type of skylight or overhead glazing. It comprises a freely enclosed system which can be motorized or manually operated. When opened, the shade becomes concealed within its casing, thereby allowing an unobstructed view. The adjustable side channels maintain fabric tension and prevent light gaps.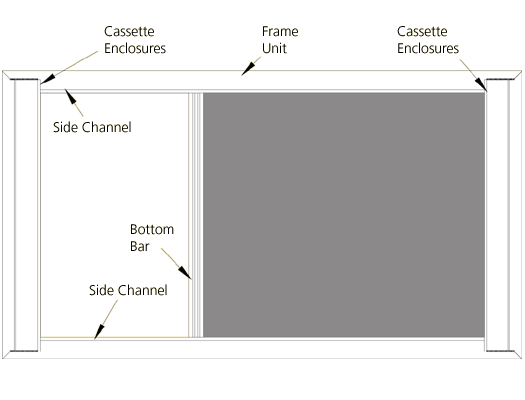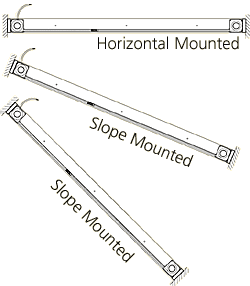 SolarTrack Skylight System
The Solar Roman is a folding fabric system that is ideal for sloped solarium and large atrium areas. The aluminum extruded track is affixed to the mullion and can be formed on site to adjust to straight or curved conditions.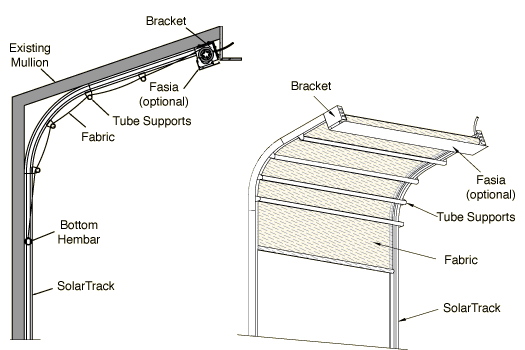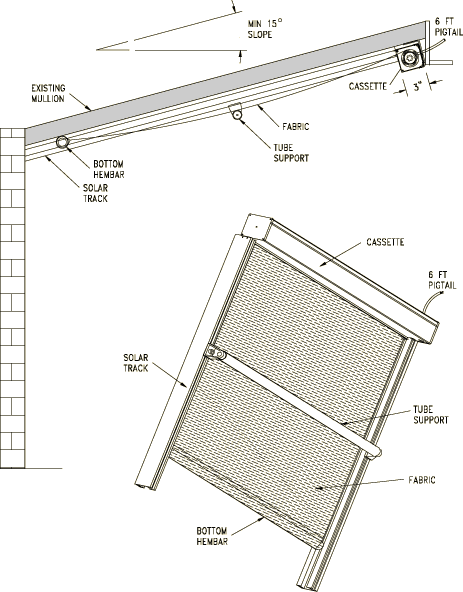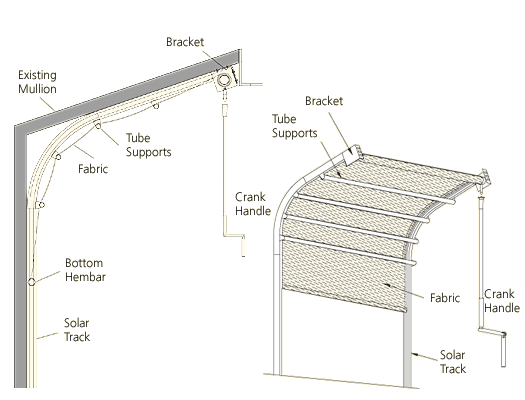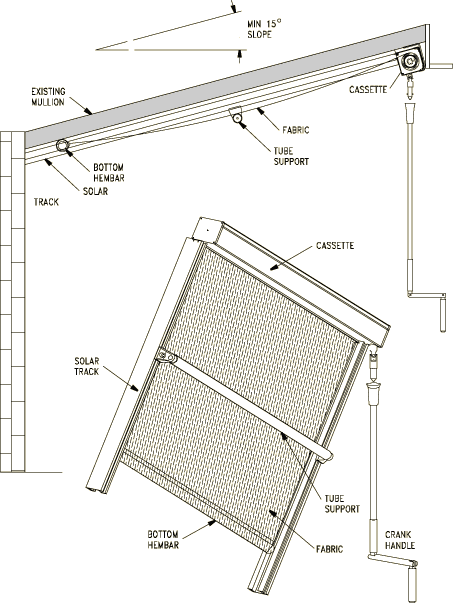 Skylight Identification Chart
The SunProject staff had the knowledge, technology, and equipment necessary to find the solution for any skylight, or greenhouse. From rectangular, triangular, trapezoidal, to any other irregular shape, SunProject can build a unique system for a unique environment. Contact SunProject for more details. Below are links to SunProject's skylight and greenhouse shading solutions, click one to explore the range of possibilities: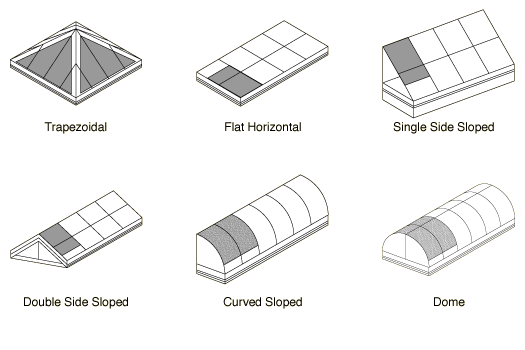 Satisfaction Guaranteed
Contact us for more information about our Skylight & Greenhouse shading solutions.