SunProject Tekno Roller Shading System for any Window
Evolution in building and architectural styles, drives Sunproject to address and resolve specific problems. The creation of Tekno, an innovative product that is compatible with both new modern structures or existing retrofit construction proves to be a soloution. Teckno adapts to the needs of reliability, design, and function, with special attention to esthetic detail.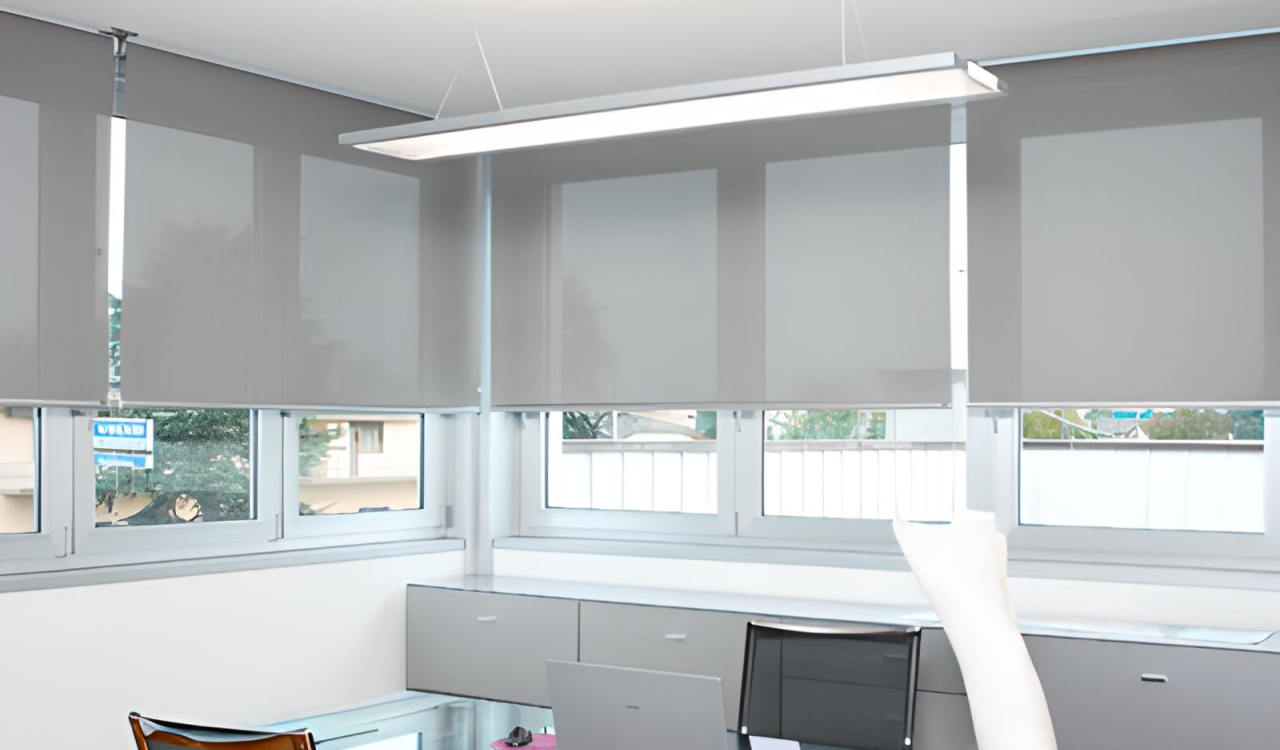 Tekno has ability to expand into various configurations and provide numerous solutions to the problems associated in the assembly, installation, maintenance, and control of roller shade systems.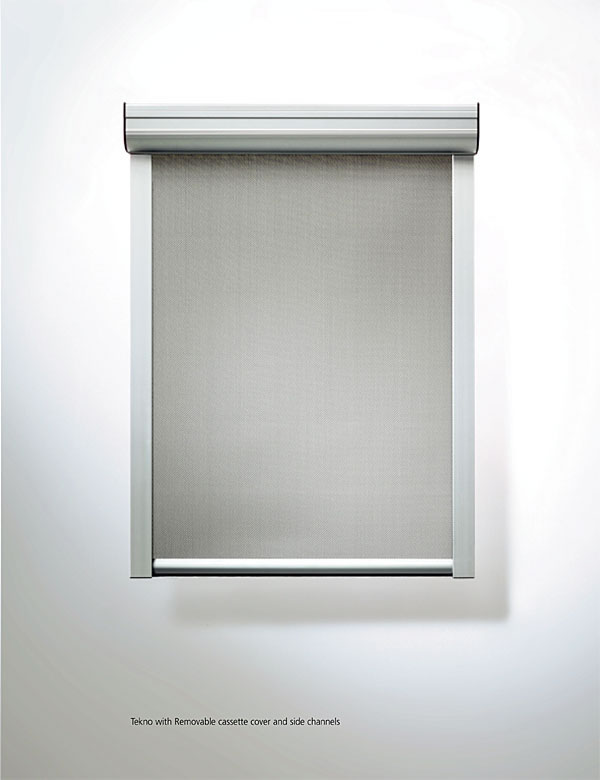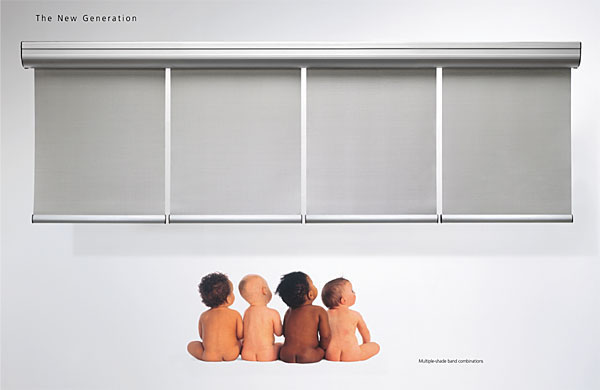 Sunproject Tekno Roller Shade System Controls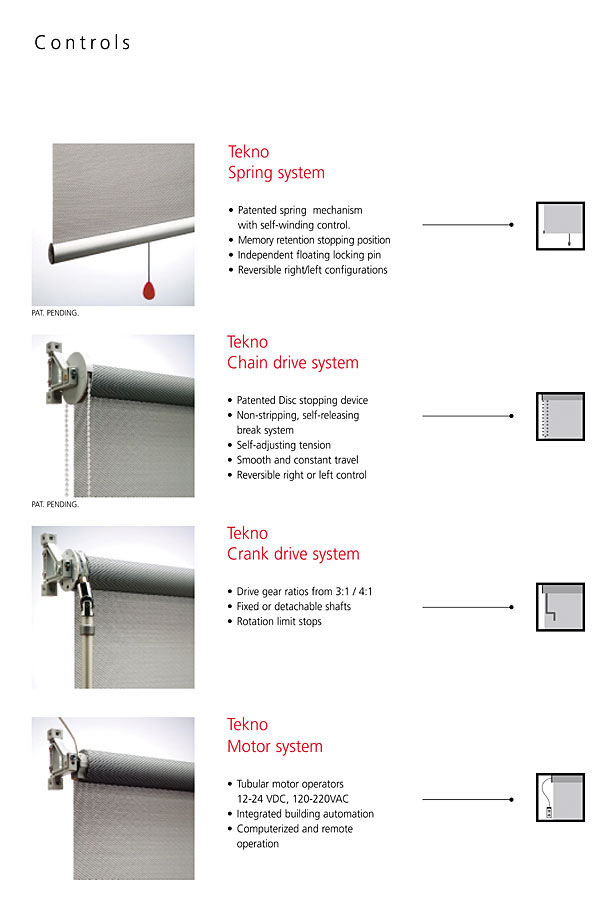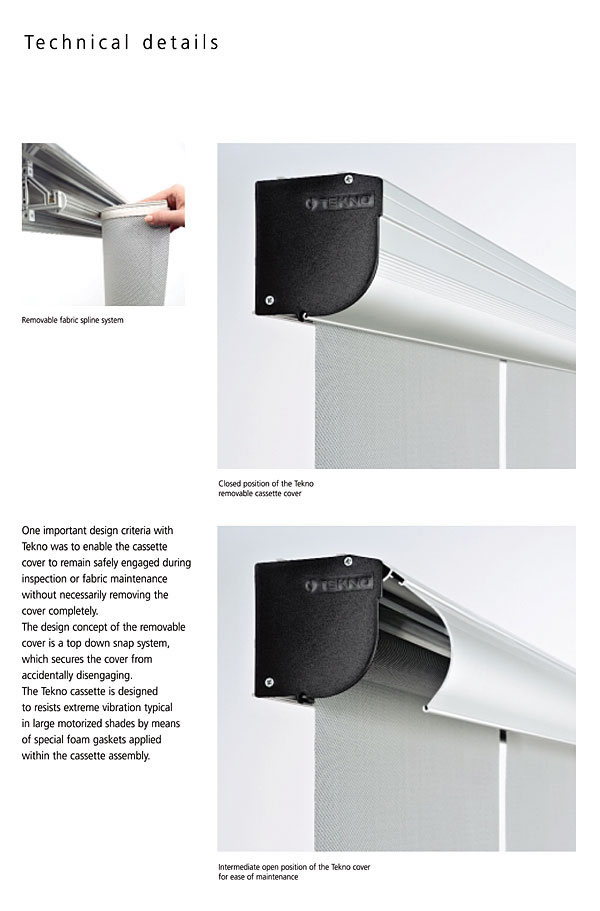 Available Colours

Satisfaction Guaranteed
Contact us for more info about our Teckno Roller Shades