Swarovski Elements is the premium brand for the finest crystal elements manufactured by Swarovski.
The 'made with Swarovski Elements' label on Sun Glow Glamour window treatments, serves as a sign of authenticity and the highest standard of crystal design assuring consumers all around the world that the design pieces are made with genuine Swarovski elements.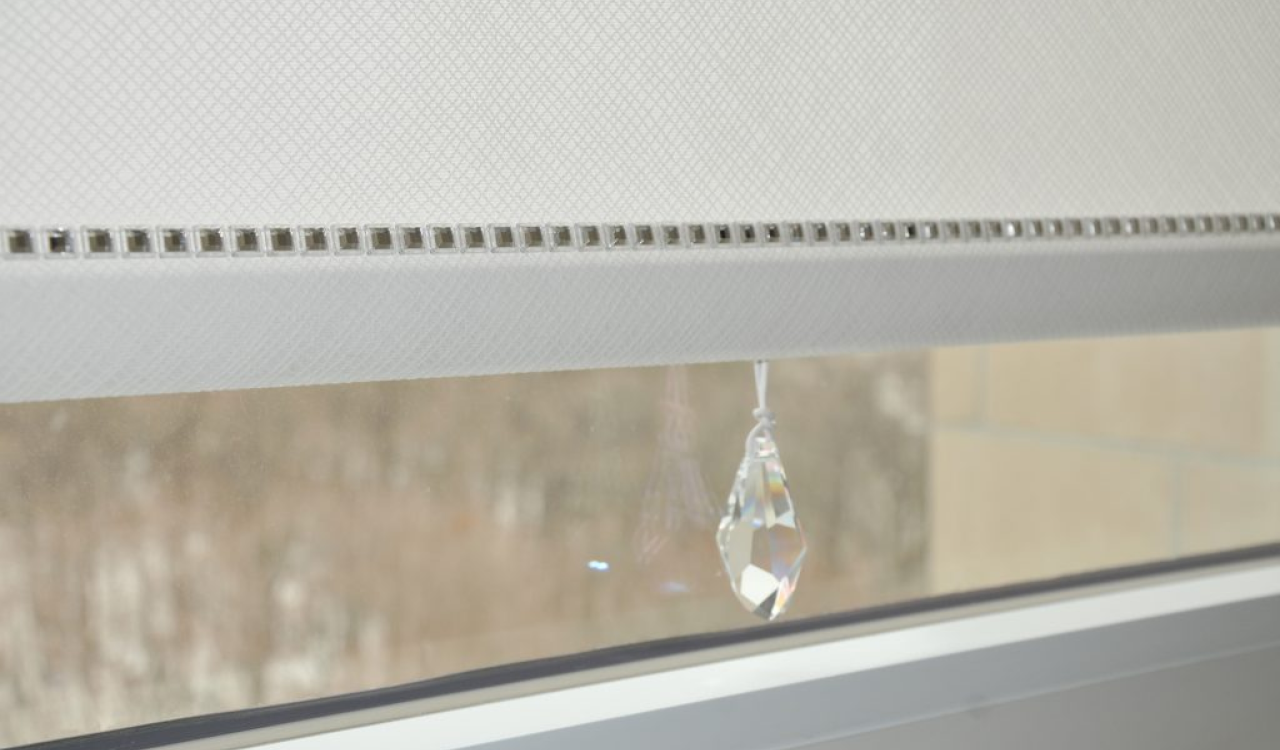 This Luxury Collection consists of crystal fabric applied as a trim to a wide selection of window treatment. Crystal fabric contains countless tiny crystals creating a delicate shimmer that only crystal can provide. Crystal pendants are used as pulls, along with the Neo chainless operating system, operated by using the pull to raise and lower the shade.
The Crystal pulls come in various shapes and cuts with finishes such as Clear, Jet (Black), or Aurora Borealis. The later has the effect of a shimmer finish that enhances the sparkle of cut crystal.
Sun Glow's Luxury Collection changes ordinary window treatments into extraordinary ones.