People commonly use blackout blinds in the bedroom to help them sleep, but these window shades can also prove beneficial in other areas of a typical home. Blackout shades are an effective way to ensure privacy, reduce energy costs, and add a certain ambience to a household. If you are interested in acquiring these shades in the Toronto area, the friendly and professional staff at Amazing Window Fashions can help you choose the blinds that are right for you.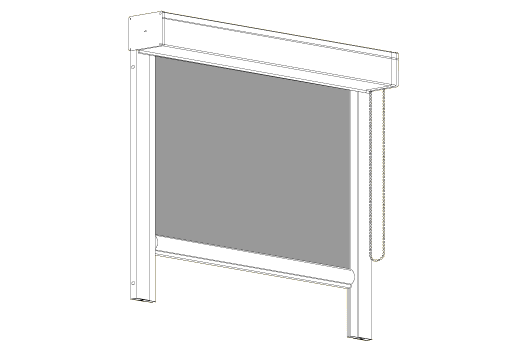 Benefits of Blackout Blinds
The most obvious benefit of these room darkening blinds is to reduce the amount of sunlight that comes into your bedroom while you sleep. This allows people to get a sounder and more refreshing sleep. For other rooms in the house, blackout window shades offer a chance to ensure privacy. Because the room darkening blinds are so thick, people from outside the house have no chance of looking through the fabric and often can't even tell if a light inside a particular room is on or not. Additionally, blackout shades help to keep energy from escaping through the windows. This means that rooms stay warmer in the winter and cooler during the summer.
Blackout Blinds Material and Patterns
The most common type of blackout blind comes in a roller shade variety. However, Roman blinds are also fairly popular among people who choose to go with these window coverings. Blackout roller blinds can come in all manner of different colours and patterns and are easy to size to virtually any window. If you feel stuck in determining what kind of blackout roller shades are right for you, you can easily consult an employee at Amazing Window Fashions. Each member of our staff is trained to work with the customer to make sure they get exactly what they want. This involves discussing the purpose of the blinds as well as the general décor of the surrounding room to make sure everything fits appropriately.
Custom Blackout Blinds
If you don't find the selection of blackout blinds available to be helpful in matching the vision you have for your home, there's no need to despair. We can help you get custom blackout blinds for your home. These blinds can come in a wide variety of different patterns, thickness, and colours. They can include the traditional blackout roller shade design or the slightly less common Roman blind model instead. Throughout the custom ordering process, a professional will work with you to make sure the customization fits your vision for your house. They will also provide advice and guidance as needed. However, it is worth noting that they will not overstep their bounds - the final decision lies in your hands.
Blackout blinds are a terrific option that can help you make sure that you get the exact level of light you need in your home. A few weeks with these blinds will leave you feeling more refreshed every morning and will help keep your heating and cooling costs to a minimum. As always, the staff at Amazing Window Fashions is ready and willing to help you with any blackout shade needs.
Visit this page to learn more about blackout window shades available in Amazing Window Fashions showroom.