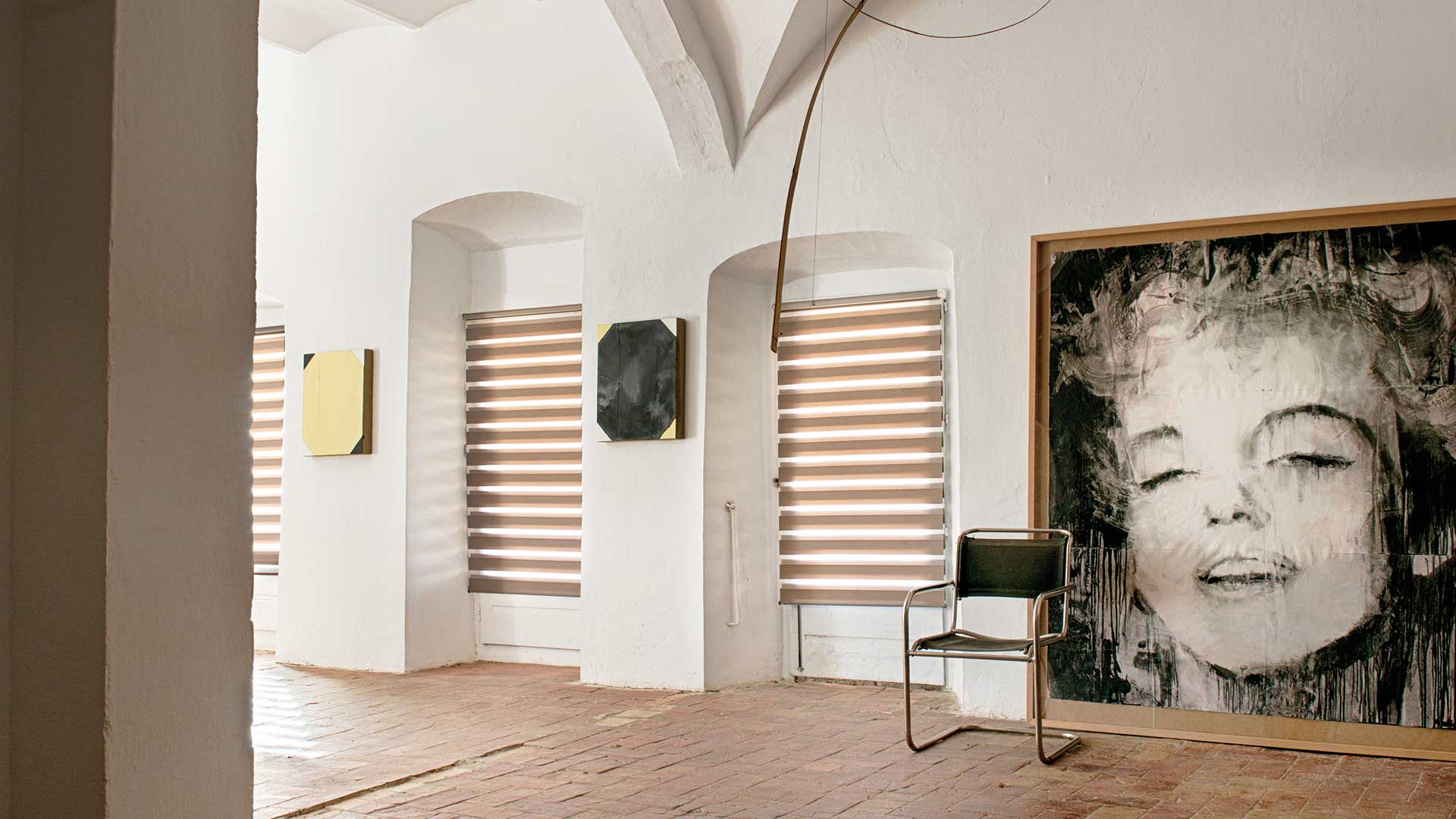 The beautiful double layer fabric with transparent and non-transparent stripes is perfect for adjusting light and privacy, and will create an elegant atmosphere. In addition to the various system types, this product range also includes a broad and innovative collection of double roller fabrics with over 300 options to choose from.
Besides functional basic fabrics this collection also offers innovative varieties with extra narrow or wide stripes, stylish jacquard patterns and exclusive fabrics with elegant details.
NATURE
The elegant double roller blind fabrics in this collection were inspired by nature. Natural materials, structures and colour blends give the blind a pure and timeless look. Eye catcher in the collection is a variety with a subtle cascading effect.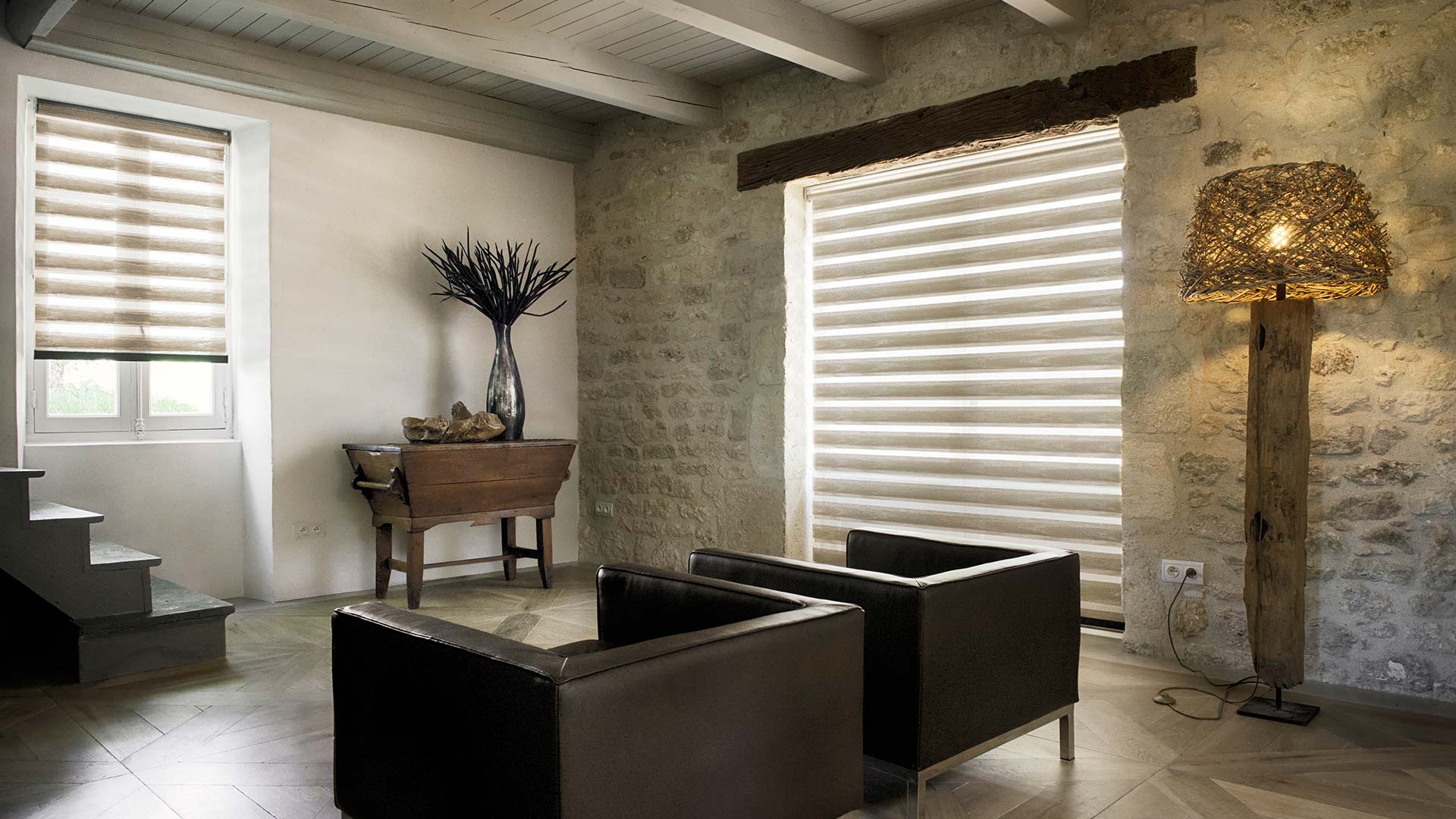 LUXURY
This exclusive double roller blind collection embodies pure luxury for the window. The collection includes jacquards with delicate micro patterns, elegant satin shine and metallic varieties and fabrics with exceptional embroideries for a three-dimensional effect.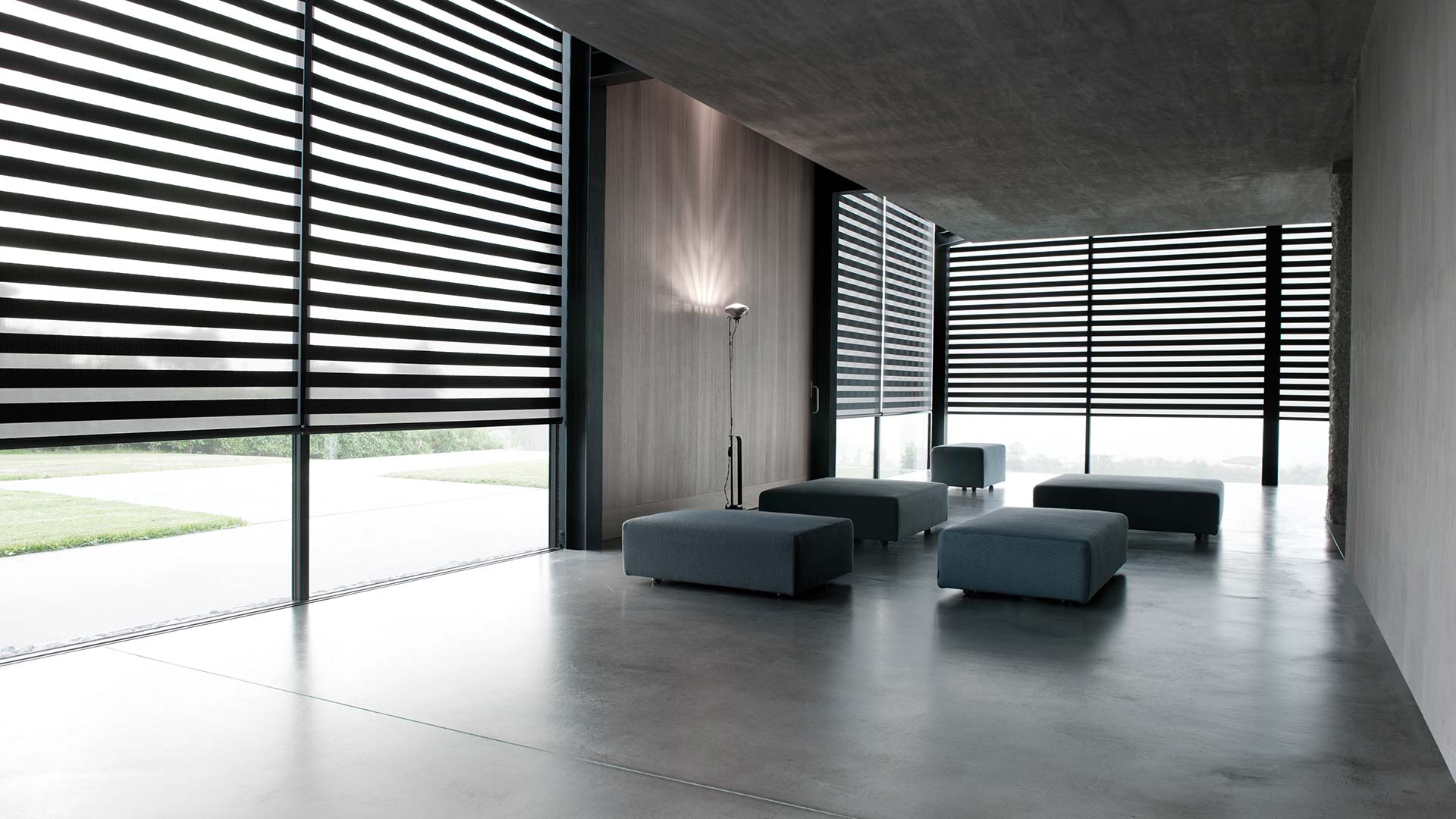 ESSENTIAL
The fabrics in this collection form the perfect base for any double roller blind collection. The collection includes transparent and black-out fabrics in different looks. The entire collection stands out for its extensive range of colours, including basic neutrals as well as a wide variety of expressive hues.