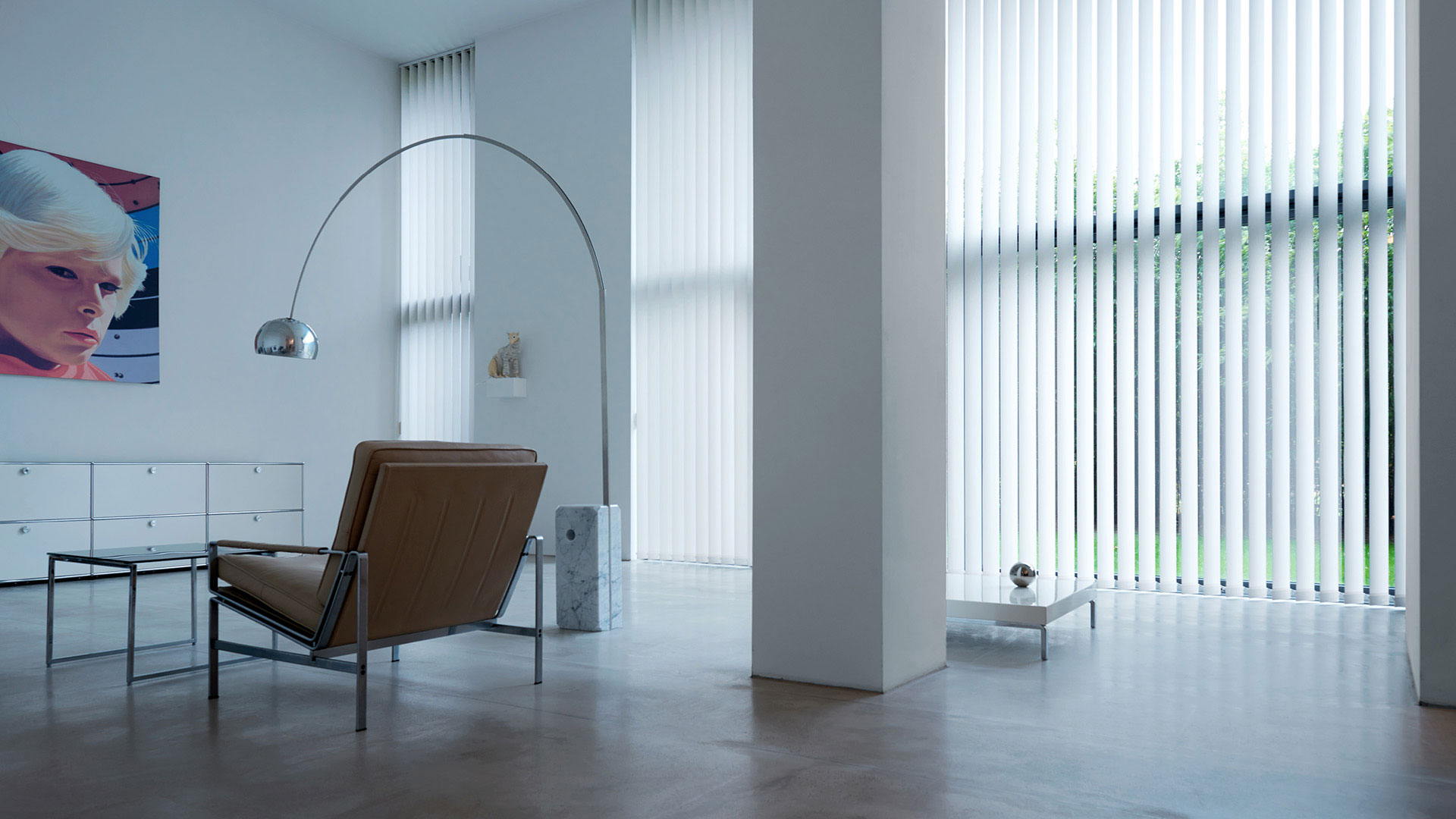 Vertical Blinds from Coulisse are available in a large selection of designer fabrics, allowing you to achieve a timeless look.


Besides transparent and translucent fabrics these plain collection for vertical blinds also includes black-out and flame-retardant varieties. The large variety in fabric types and the broad colour palette in which our collections are available are special aspects of our product range. In addition to timeless neutral tones a number of trending colours have been included as well.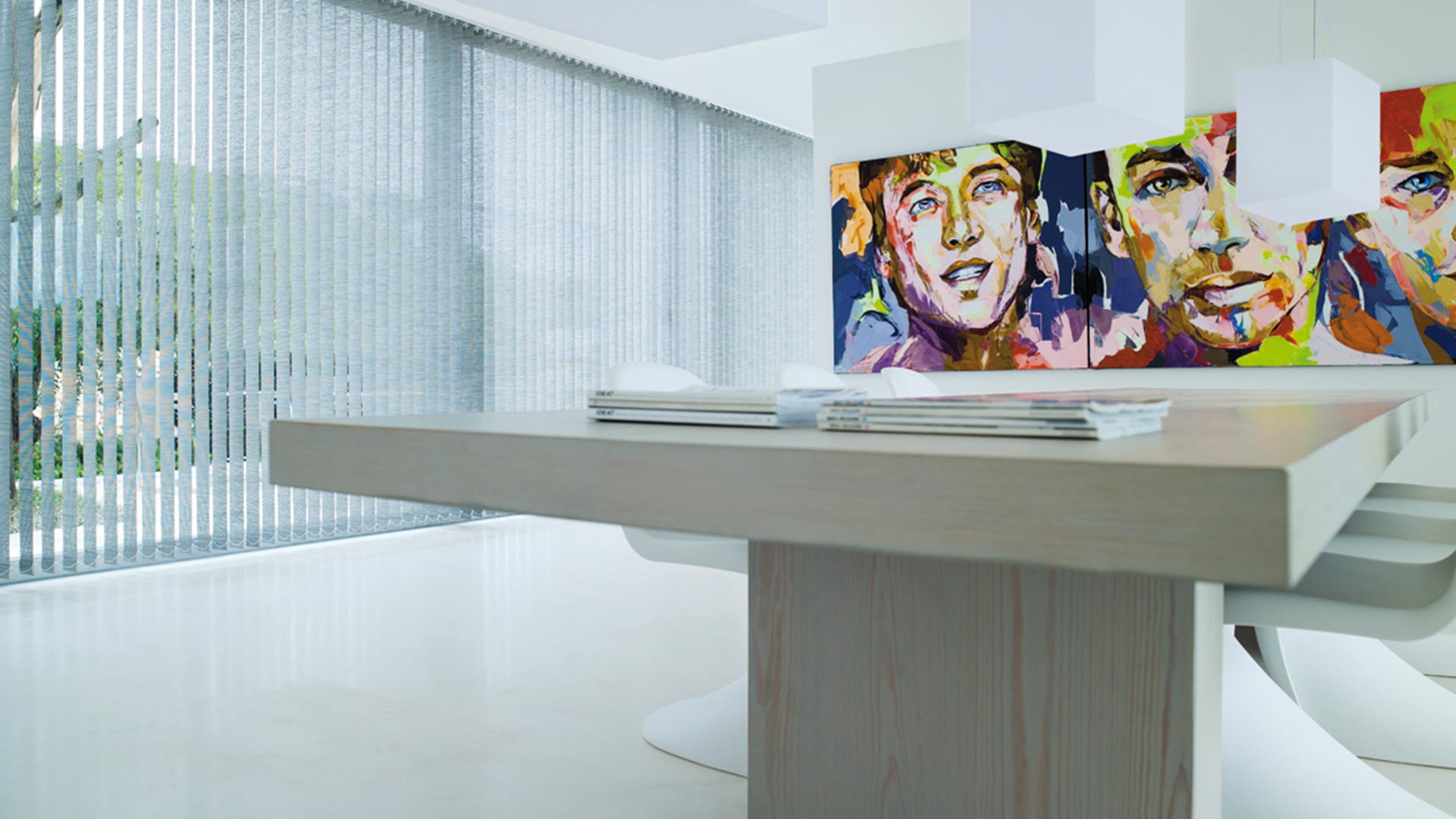 Screen fabrics are ideal for controlling heat and light. Using screens in vertical blinds is a perfect solution for spaces where this is important, such as offices. Our screen fabrics are flame-retardant and proven safe for people and nature. In addition to basic screen fabrics in timeless colours, our collection also includes exclusive decorative varieties with their own feel, such as screens with a metallic shine or a natural linen look.