Plantation shutters come in a variety of styles and materials, but no matter how they are crafted they add a feeling of elegance and beauty to any home. These shutters are ideal for homes with large windows where you still want some degree of privacy. The built-in blinds of the shutters allow for that privacy while also remaining adjustable enough to allow plenty of daylight into a room. Anybody who is looking for plantation shutters in Toronto would do well to check out Amazing Window Fashions. We offer a broad range of different shutter styles and materials, and can also help you create custom plantation shutters for your specific needs.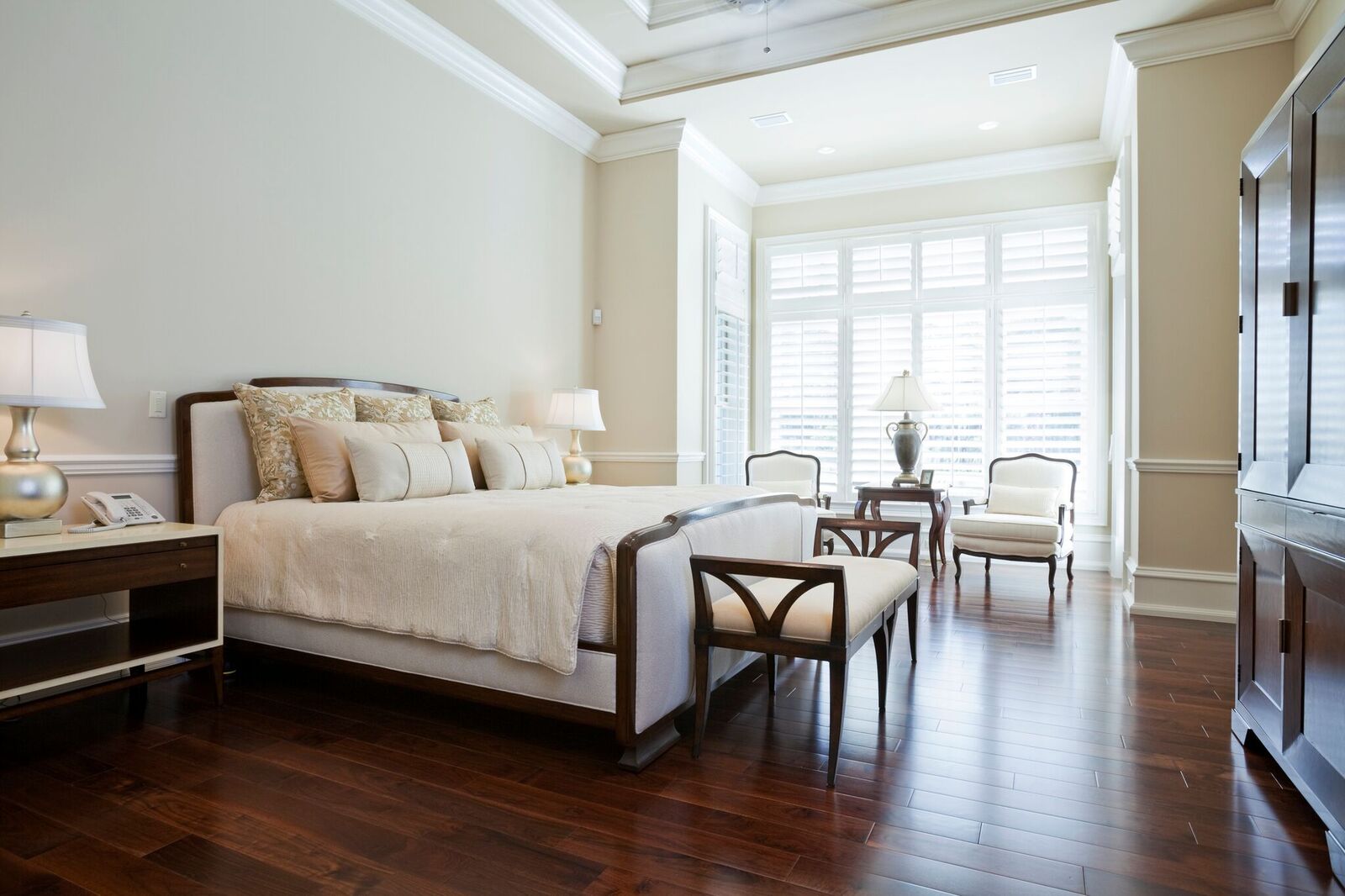 Are Plantation Shutters the Right Choice for Your Interior?
Plantation shutters cost relatively little for the quality they provide. They offer easy installation and maintenance while providing a great degree of control over the amount of light and privacy your home gets. You should consider plantation window treatments if you like old-fashioned elegance combined with modern day convenience when it comes to cleaning and room control. Because plantation shutters offer multiple points of adjustment, you can make a dark room bright by just throwing open the shutters. On the other hand, you can simply adjust the slats slightly if you want only a little bit of light in a room.
People who buy plantation shutters often do so because they like the look, the convenience, or both. These shutters provide about as much energy efficiency as comparable styles. They cannot completely black out a room, but they can darken it significantly if desired. When closed, they also cover a window entirely, which means that privacy is never a concern for somebody who installs plantation shutters. If any of these features sound appealing to you, you should definitely speak to a windows professional about installing these shutters. Doing so will leave you happy for the life of the shutters, which can be a very long time.
Types of Plantation Shutters
Plantation shutters come in many different materials, but are most often made with wood, vinyl, or plastic. Wood plantation shutters are perhaps the easiest to customize, since they can be hand-crafted or painted with very little difficulty. Generally speaking, it is easier to create custom wood plantation shutters than to customize other materials. Natural wood plantation shutters also have an authentic feel that people quite like. However, wood can be more difficult to clean than other materials, requiring more than just soap and water.
Vinyl interior plantation shutters can provide almost as much elegance as wood and are also relatively easy to customize. Vinyl is less likely to collect dust than other materials and is very easy to clean with nothing more than some soapy water. These window plantation shutters tend to be more durable than plastic plantation shutters, but are also more costly. By comparison, plastic has similar benefits to vinyl but doesn't tend to be as damage resistant. Plastic is potentially the most difficult type of plantation shutter material to customize, but a skilled professional can help you develop custom plastic plantation shutters with relatively little effort. The final choice depends on your personal preferences and the other interior features of your home.
Buying Plantation Shutters
Determining where to buy plantation shutters is as important as deciding upon the right materials. The best place to buy plantation shutters is a store that offers a wide selection and high-quality materials. If you don't get the best wood for plantation shutters, for example, you might find yourself wishing to replace them within just a few years. A group of skilled professionals with shutter experience is also important. Plantation shutters for wide windows, for example, have different requirements than shutters for narrow windows. A skilled customer service team can make sure to offer you shutters that match your needs, whether that involves plantation shutters for large windows or something for a smaller space.
When you need custom or ready-made plantation shutters, a place like Amazing Window Fashions is the best place to go. Our staff can answer all your questions about plantation shutters as well as determine the size and materials that will work best for your space. Plantation window shutters are a very popular choice, but it always helps to have the aid of somebody who can walk you through every step of your selection.