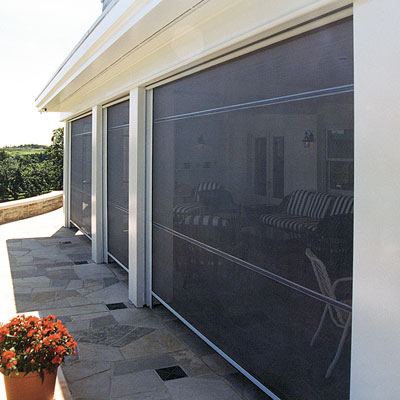 SunProject™ provides Elektra motor operated Insect screening protection for any opening and enclosure. Typical installations are covered porches, verandas, balconies, or any enclosures.
SunProject™ provides functional, durable and reliable screening solutions to outdoor comfort and control. The screening system can be integrated into any structure whether it be surface mounted or recessed within columns or pockets.
As the leading provider of automation and integration we can provide any type of control solution from standard switch to wind sensor control with internal manual override or remote control to fully integrated within a home automation system.