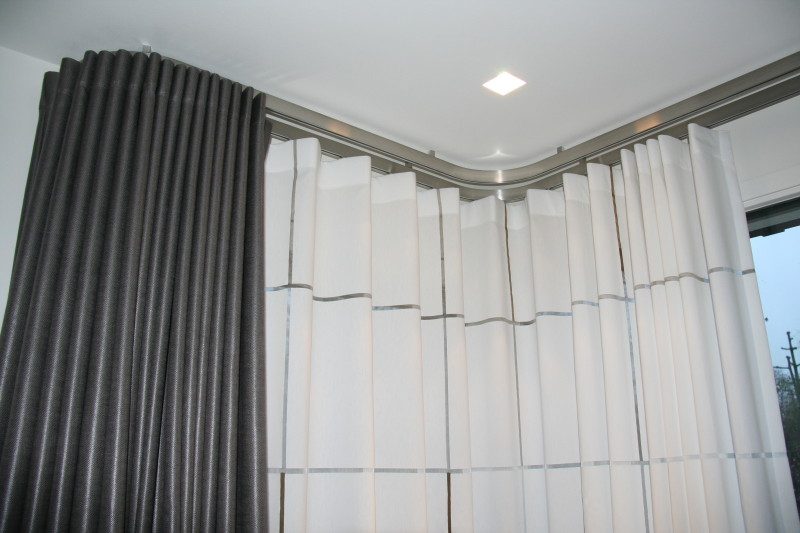 If you are interested in implementing Motorized Drapery to any room in your home, Please call us for a consultation to discuss your project; Amazing Window Fashions will provide you with the best and most cost effective solution.
We are experts in Motorization and Home Automation
We have installed hundreds of motorized drapery both in Residential and Commercial. Our experts will review your project while our designers help you choose the Perfect covering.
Somfy manufactures the most reliable products in the industry to motorize, automate
And control window coverings.
GLYDEA® High performance motorization solutions for draperies
Glydea provides discreet, flexible and robust solutions for motorizing all types of draperies and with wide choice of control options.
This is a convenient solution for glare reduction and privacy, Superior performance, reliability and ease of operation,
Close and open all draperies with a single gesture.
You can control your window coverings while you are away via a Smartphone or a tablet.
Reduce energy costs and protect furnishings from damaging UV rays.
Utilize timers to schedule daily open and close times.
Add sensors that react to the sun's intensity & positioning.
It extends the lifespan of draperies by minimizing the damage associated with manual operation.
This motorization system is Compatible with all types of draperies and broad range of controls, sensors, timers and third party automation systems.


Equipped with easy and time saving features such as touch motion, manual override and my function
Adaptable to various drapery types, third party controls, curves and bends
Clean and discreet design doesn't distract from the drapery design
Motor design and the use of the timing belt provides quiet operation
Easy to install and operate.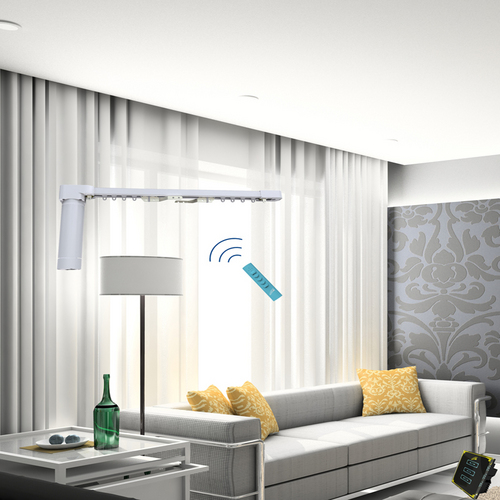 (NEW) IRISMO™ 45 WIREFREE RTSDiscreet WireFree and Plug-and-Play Motorization for Draperies
Irismo™ 45 WireFree RTS is a battery operated, compact solution to easily motorize draperies.
This is a Great solution for reducing glare or creating instant privacy.
Open or close draperies as easily as pressing a button.
Control from virtually anywhere using a smartphone/tablet app.
Rechargeable battery offers an added convenience!
Reduce energy consumption by up to 40%.
Protect valuable furnishings from harmful UV rays.
Add optional sensors or timers for automatic control.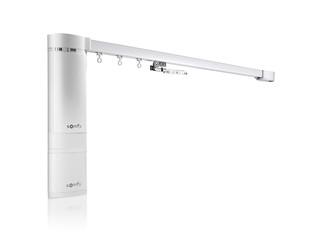 Perfect for areas where wiring may be a challenge.
Rechargeable battery can offer up to 9 months* of operation on a single charge
This Motor has 5 year warranty.
*under tested conditions
IRISMO™ 35 MINI DC Discreet Plug-and-Play Motorization for Draperies
The Irismo™ Mini DC is a friendly, low-voltage and discreet solution to easily motorize draperies, a Perfect solution to reduce glare or create instant privacy, Open or close draperies with the simple press of a button, Superior, reliable performance, a Smartphone/tablet app provides control from virtually anywhere, Reduce energy consumption up to 40%, Protect valuable furnishings from harmful UV rays, add optional timers or sensors to provide automatic control.






Clean white finish which can easily be concealed above, to the left or to the right of the track.
Has a Built-in RTS module (compatible with all RTS control options).
Dry Contact allows for easy integration with third-party automation systems.
Motor design and advanced high performance belt drive system provides quiet operation. Touch motion and manual override allows manual control as desired.