Automated Roller Shades
Choosing the right window treatment has never been easier. QMotion delivers a wide array of choices that make customizing your shade selections and controls easy.

The designs of QMotion delivers a more simple and sophisticated automated shade that offers both ease of use and dependability. Choose from shades in a wide range of colors and styles, with a bevy of options. All automated roller shades can be controlled via remote, smart phone or tablet, or with our exclusive manual override feature, which does not strip the motor, unlike traditional roller shades.
Battery - Battery powered QMotion Shades offer the same benefits as low voltage powered, and add the ability to install in difficult situations as well as function in the absence of electrical supply. Because QMotion battery powered shades use an internal battery pack, there are no visible battery packs or wires to hide or see.
Hard Wired - QMotion Intelligent System hardwired shades deliver a robust and dependable control system. The QIS systems are also compatible with fascia as well as controls. Shades may be controlled with either iOS or Android smart devices or QdR remote for Zigbee HA1.2.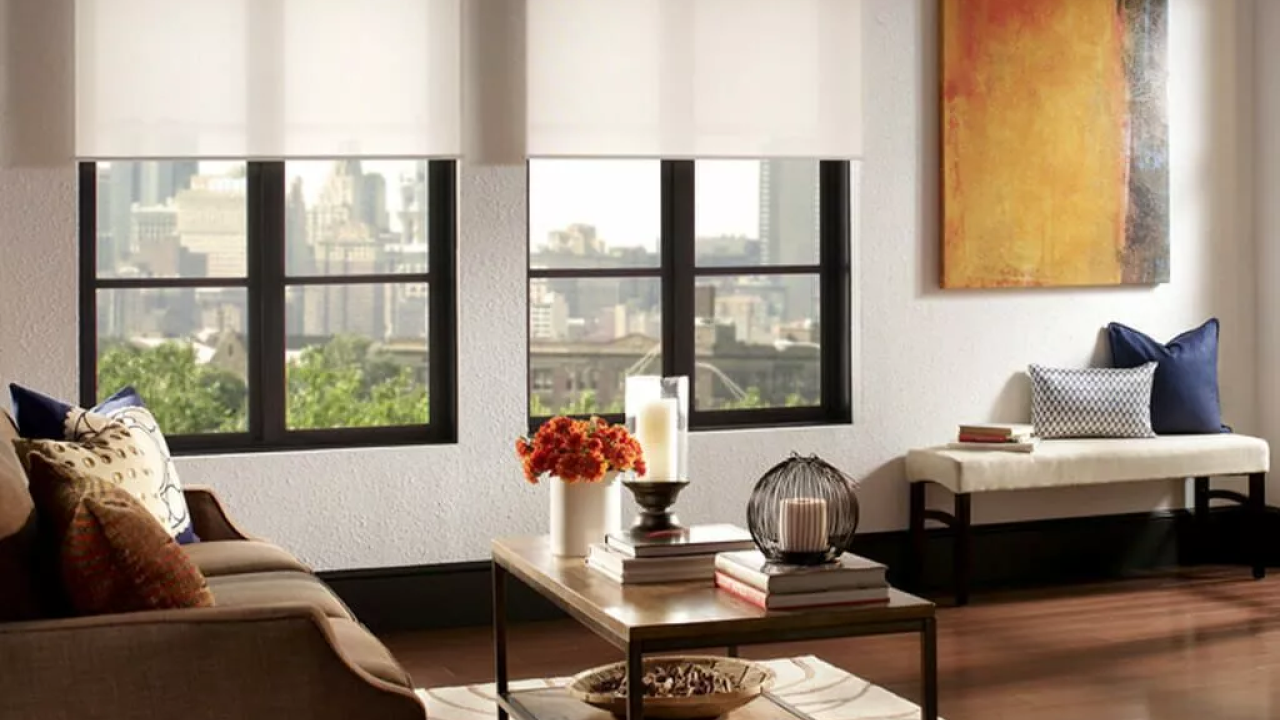 Qfree Manual Roller
Qfree features clutch free manual shades that compliment QMotion exclusive fabric designs. Each Qfree shade is designed with the same quality engineering that you'd expect to find in all QMotion Advanced Shading Systems products. This allows the shade with or without fascia to have a balanced and fluid motion.
Product Information:
Excellent solution for child safety
Integrated braking system
Evenly balanced, allows for adjustments from any location on the shade
Fully compatible with QMotion automated shades and brackets
Minimum width of 14" wide
Shades available up to 96" x 96" high
Easily positioned to be standard or reverse roll
Same small, uniform 1/2" light gap as automated Qadvanced shades