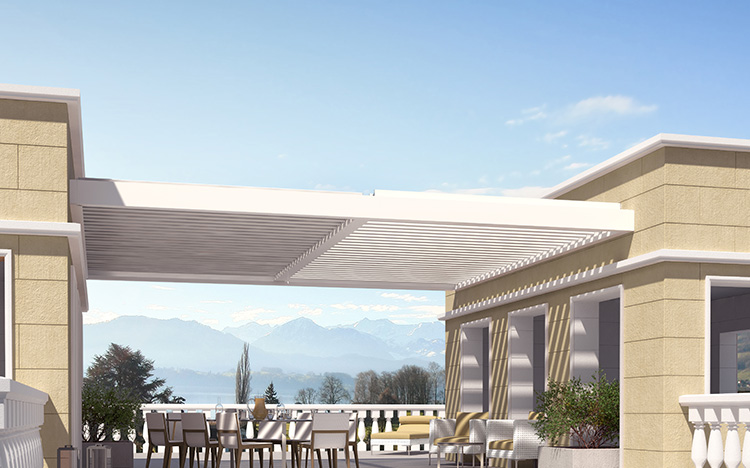 Atrium shading from STOBAG creates a personal oasis of well-being and, thanks to the refined construction, uses the free spaces between existing structures.
Installation between buildings or on existing structures enables effective use of the available space and creates not only new living space in a confined area, but also a visual feature thanks to the modern, cubic design. You are also optimally protected from damaging UV radiation and rain.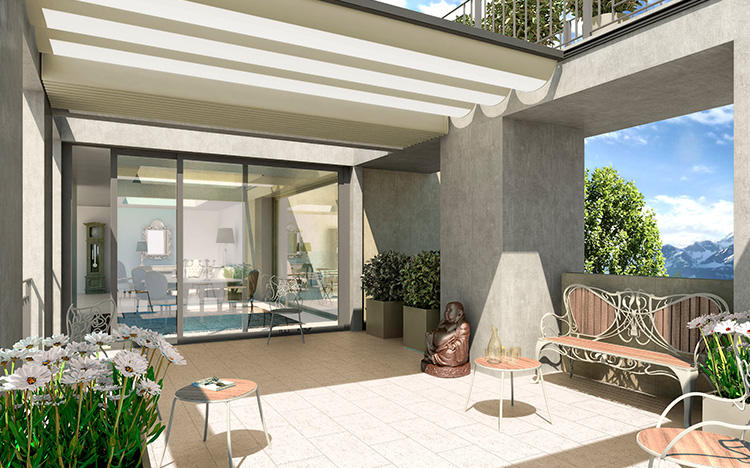 The corrosion-resistant aluminium construction not only offers rigidity and protection, it is also extremely durable. The canopy is available in two variants: The Hardtop version with inclining aluminium lamellas, which can be adjusted depending on light incidence, provide a natural climate with pleasant air circulation, while the Softtop version creates a mediterranean ambience through an integrated folding awning. The folding awning fabric provides, through its special coating, not only protection from heat and UV radiation, the high water column of the cloth also makes it rainproof. The protective roof also protects the retracted fabric package.
Both variants also convince with an additional water run-off, where the rain is channelled away. The Softtop-Light version has no frame, and therefore impresses with its simple design.