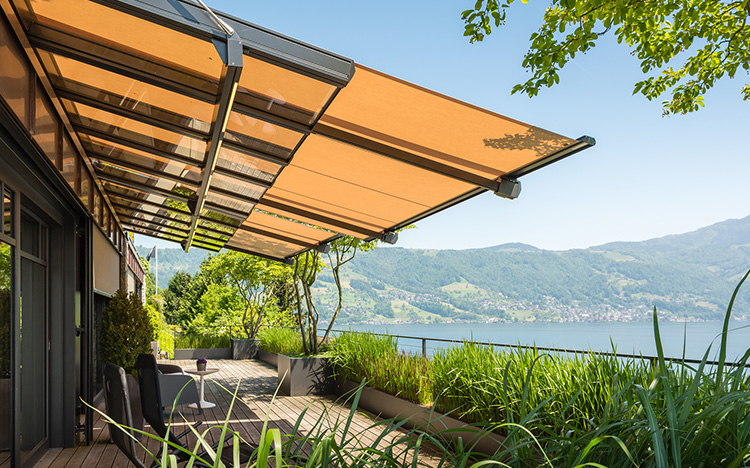 As an all-weather protection, the ARDON GP2600 glass canopy system is ideal for terraces, shop windows or forecourts. Whether at home, for outdoor dining or as a permanent, transparent roofing for arcades, the ARDON GP2600 glass canopy is highly versatile.
The robust roof glazing provides shelter during rainfall. The natural daylight on the inside meanwhile is maintained. On hot days, the built-in textile awning projecting over the glass surfaces ensures cool, extensive shading.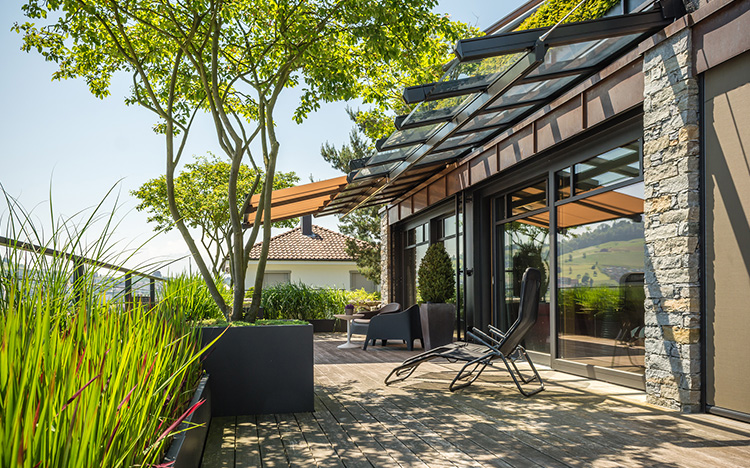 The ARDON glass canopy embodies a new generation of multifunctional sun and weather protection for the most stringent demands.