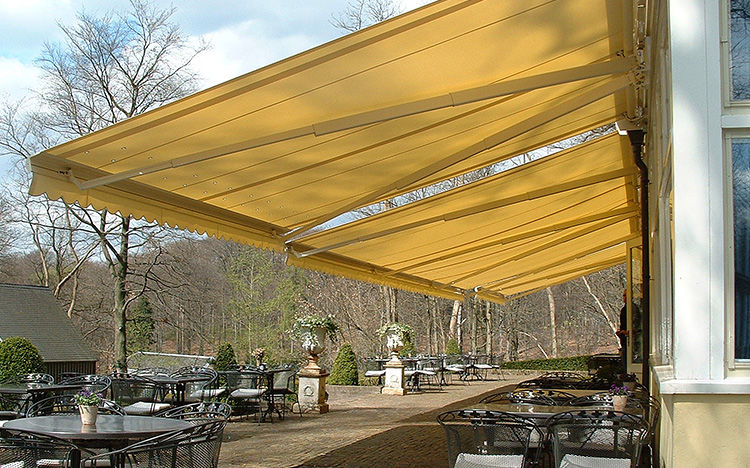 JUMBO was designed for a maximum projection of up to 16' 5'' and delivers up to 969 ft2 of shade – perfect for large terraces for restaurant or private use.
Up to six specially developed telescopic arms are used so that a consistently high cover tension is provided in any position.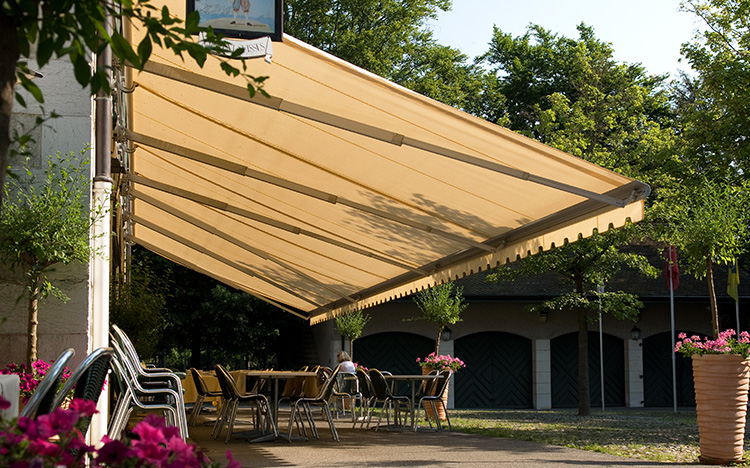 An extremely stable aluminium design is the result of this, even with a maximum width of 59' 1''. The linear progression of the telescopic arms gives the JUMBO awning a timeless elegant aesthetic.