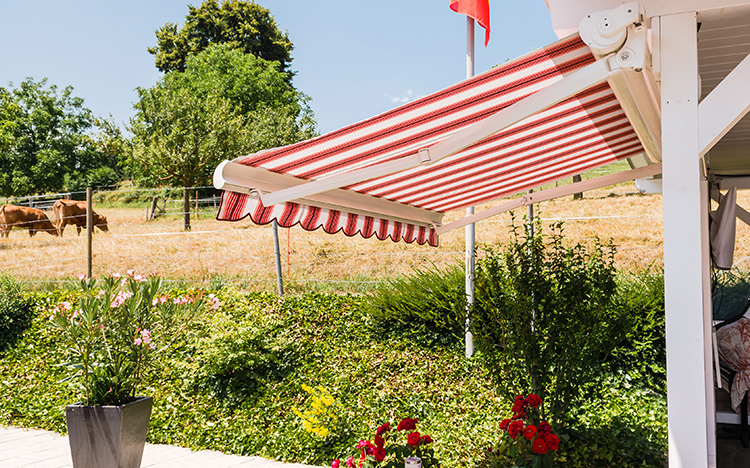 The SELECT-BOX is a versatile folding arm awning for medium-sized shaded areas.
The slim aluminium cassette, with adjustable inclination, protects the fabric from wind, rain and other environmental effects when the awning is retracted. This allows the equipment to be installed quickly and flexibly due to the variable bracket arrangement.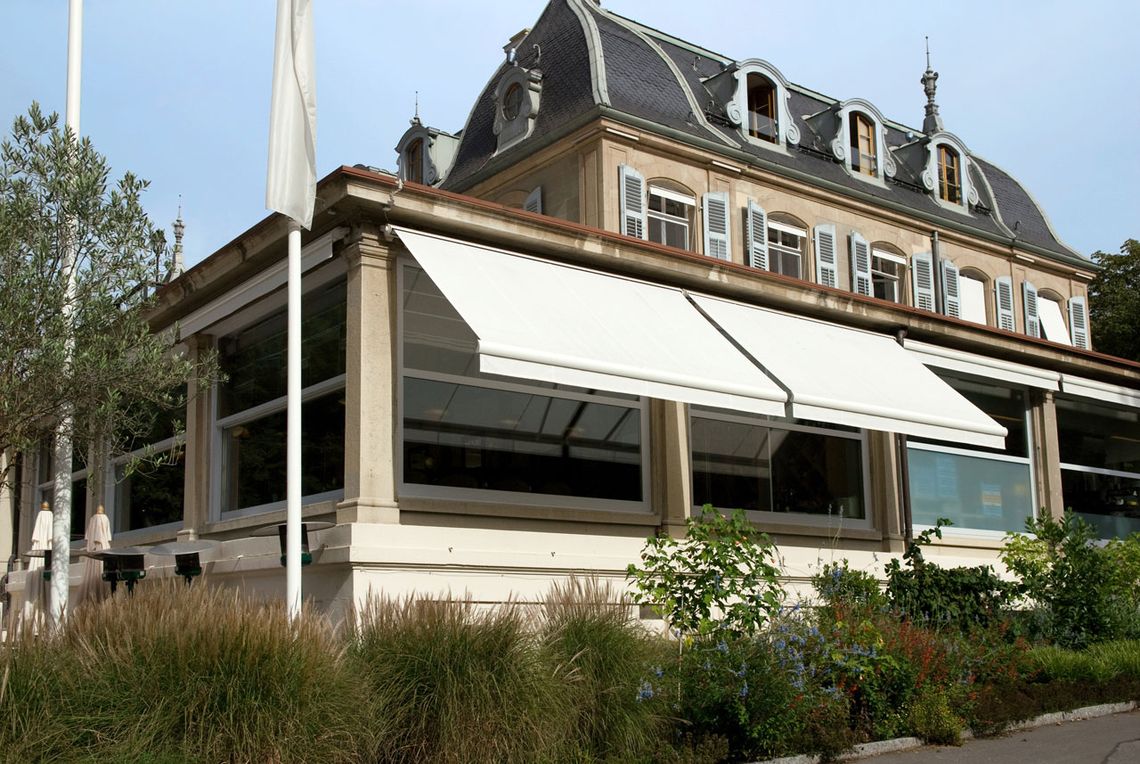 The awnings are operated with either a standard gear and crank or the optional electric motor. Various variations of remote-controls and controls with sun and wind sensors are available. The SELECT-BOX is available as a convenience option in the drop-down VOLANT-PLUS (3' 11'') with an integrated drop section, which also provides additional protection against glare and prying eyes.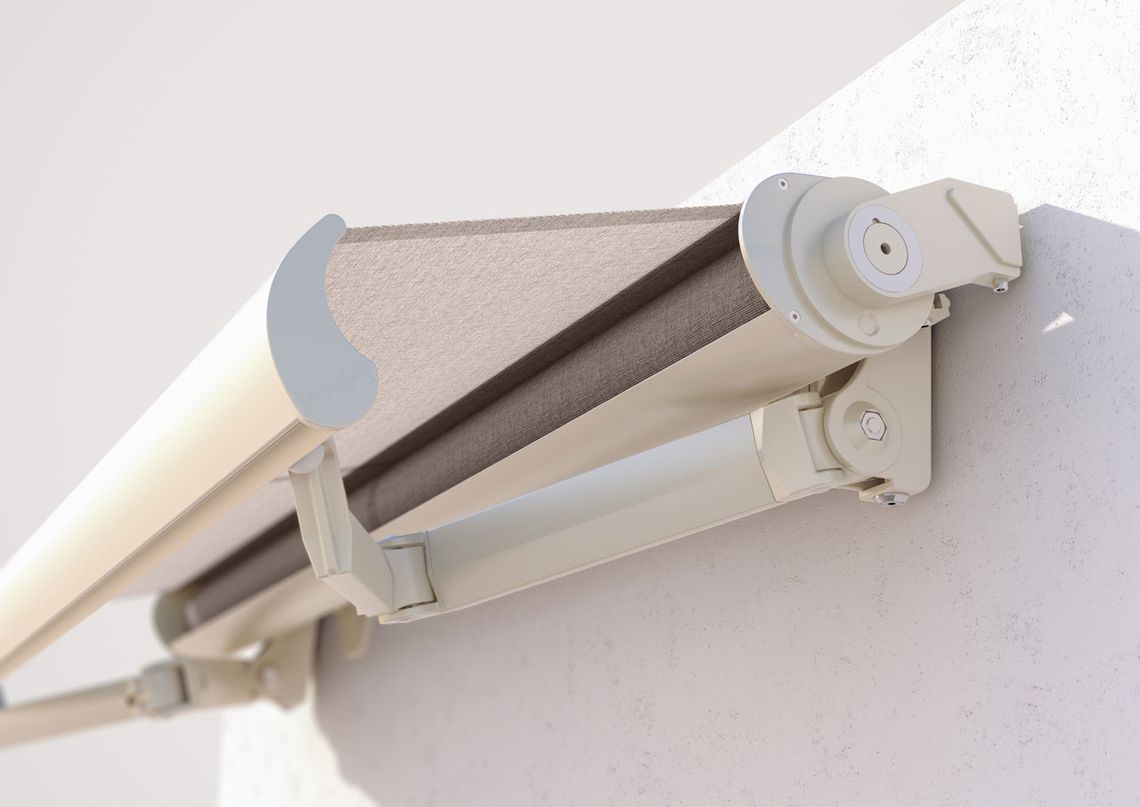 The slim aluminium case protects the fabric when the awning is closed. Flexible installation on the facade is guaranteed thanks to the outer folding arms joined to a stable triangular back bar.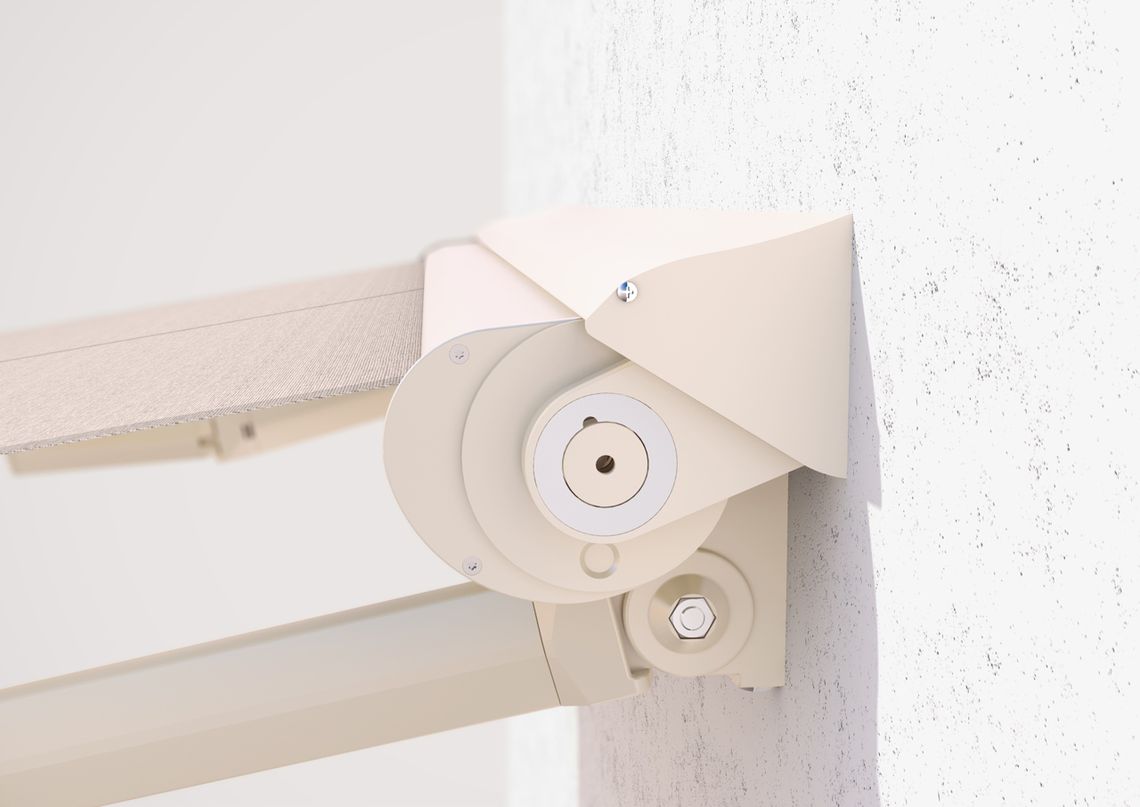 The optional, easy to install, wall junction profile stops rain water from getting in between the facade and the cassette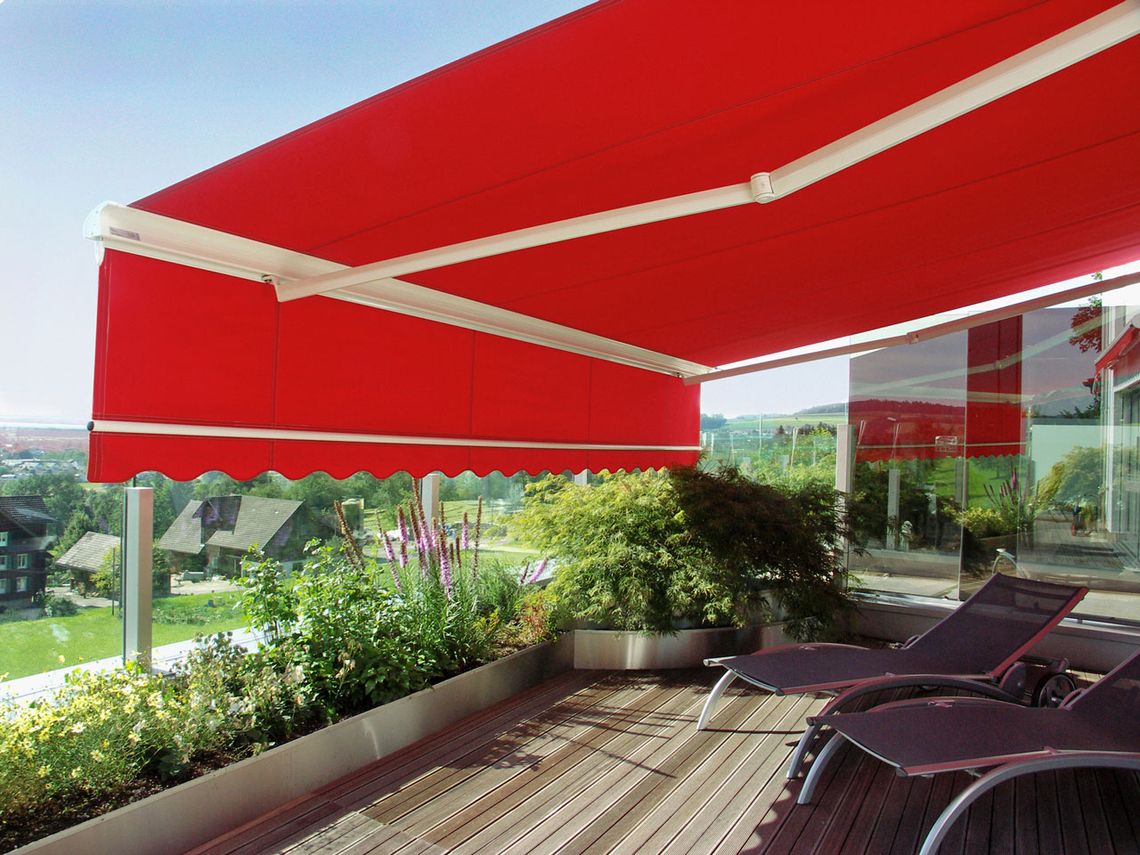 The up to 5' 7'' high drop-down valance gives you protection from the setting sun and the prying eyes of nosy neighbours.