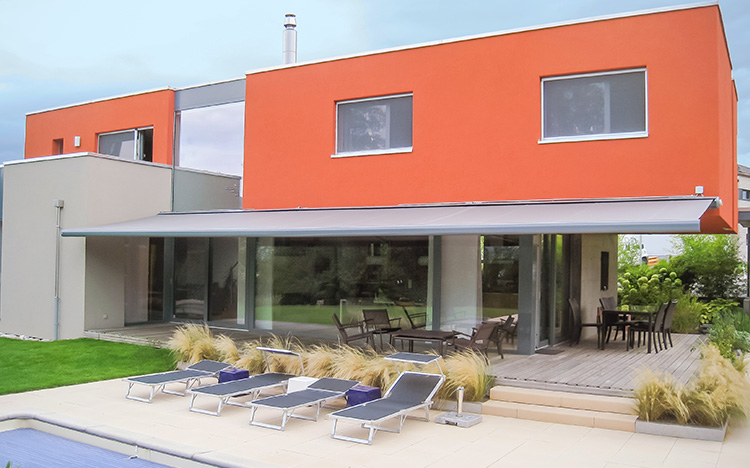 The RESOBOX BX8000 is a graceful box awning specially designed for use with large- area terraces.
Thanks to the patented and thus unique modular box system, the cover and folding arms remain effectively protected from weather exposure when retracted. With an extraordinary width of 59' 1'' (has 6 arms) and a maximum projection of 13' 1'', areas of over 753 ft2 can be shaded with the RESOBOX. The variable bracket system allows easy wall or top fixing.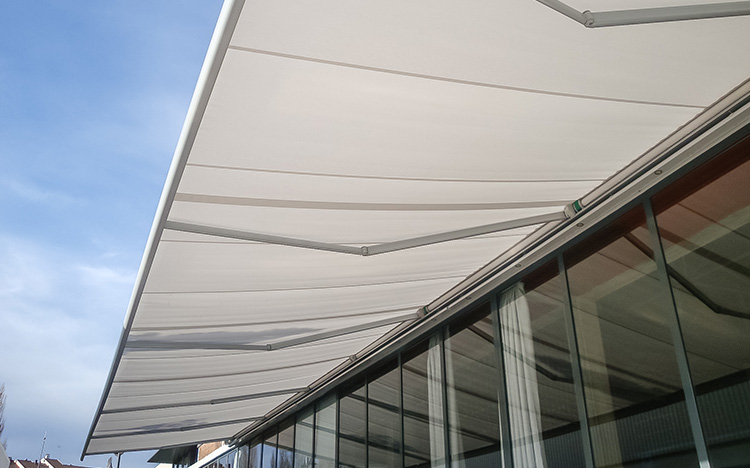 The drop-down VOLANT-PLUS is available as protection against glare and prying eyes. Additional comfort options provide for straight-forward automation of your cassette awning.