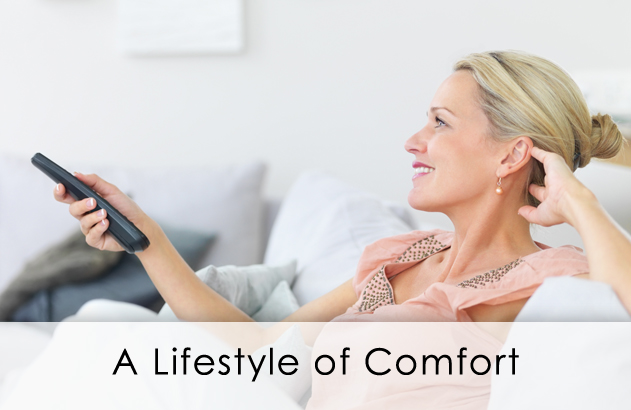 The BTX Intelligent Fashion program offers unique methods to create a home network with virtually unlimited combinations. Quiet, technologically advanced motors can operate shades, blinds, verticals, drapes, and a wide range of lift systems in virtually unlimited individual or group combinations.
With BTX Radio Technology you can design your environments to be controlled by traditional switch, wireless remote, wireless switch, or with third-party home automation systems. For even more customization opportunities, BTX motorized window coverings can be integrated with almost all building maintenance or home automation systems via RF, RS232, contact closure and high-voltage relays.
By combining the existing radio built into our window coverings solutions and our SmartConnect RS232 Interface controller, you can wirelessly control any BTX window coverings system into your favorite third party system.
This allows BTX to simply connect to a wide range of control networks, at your convenience. The same remote control, touch-screen, or wall panel, which controls lights, thermostats, security and home entertainment systems, can also be programmed to control motorized shades and blinds.
The Tumo drapery line consists of a collection of low-voltage DC motors designed for user-friendly operation and simple installation. With built-in RF technology, Smart Touch sensory control, and heavy duty compatible configurations, the Tumo is ideal for light to mid-weight applications in both residential and hospitality environments.


Classic drapery systems have been the cornerstone of the drapery program for nearly two decades. Renowned as the most reliable motorized drapery systems in the market, the Classic systems are prized for their ability to handle great widths and heavy treatments. In view of the continued popularity of the Classic system, there are no plans to retire this system any time soon.


The Aura drapery system is a technologically advanced, super quiet, 24V DC motor. This systems features high weight capacity, touch control operation, internal radio control, electronic limits, customizable intermediate stop positions, and more! With options ranging from remote operation to wireless networking control, Aura is a valued addition to our program.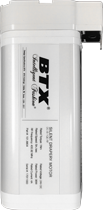 The BTX 45QE RF. This 110V AC motor is specially designed for maximum comfort within your interior. With its quiet operation, electronic limits, and small light gap, the 45QE RF is perfect for your Medium to Large shade applications.

Designed to fit all existing BTX hardware, the BTX 45QE RF is a simple transition from the existing AC motor options. Compatible with all existing motor and controls BTX currently offers, there's no need to re-familiarize yourself with new transmitters or system builds. Simply request this on your next order, and enjoy a seamless transition to the latest BTX has to offer! Check out the full spec list below:
110V AC (UL Listed)
6 Nm (50 lbs. of lift)
33 RPM
Quiet Motor Operation (33 db)
Electronic Limits
Built-in Radio
Built-in Contact Closure
Flat, 45-degree angled plug
Fits 2 in. and 2.5 in. tubes
27.75 in. motor length
For Roller Shades or B9 Romans
Works with existing BTX motor and control family
The BTX 45QE RF is offered as an upcharge to all existing Medium and Large Class manual systems.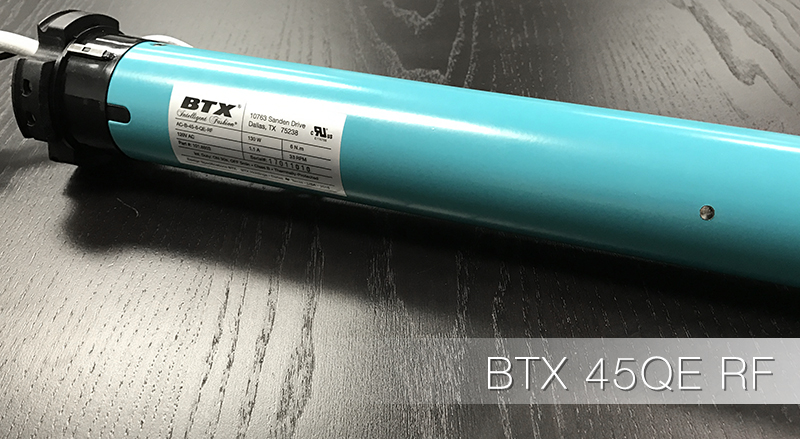 BTX is happy to introduce our latest addition to the BTX Controls family, the all-new SmartConnect! With the rapid rise in interest of networked home technologies, it becomes increasingly more important to have simple and reliable methods to keep things connected. The SmartConnect is an RS232 Interface that accepts communication input from widely-used integration platforms and converts it to wireless BTX Radio used for all of BTX's motorization solutions.

With the addition of the SmartConnect, homeowners or building managers that are interested in controlling BTX products from a third-party system, can now do this without the need to run a low-voltage control cable directly to each motor. With a simple, easy-to-follow command structure, the SmartConnect brings a new breadth of functionality to the tried-and-true motorization solutions you've already come to love from BTX.
The SmartConnect is compatible with all new and existing BTX RF products. Check out some of the features below:
Up to 14 Channels per Box
Up to 14 Boxes per install
Run configuration commands from the SmartConnect (such as limit setting, change channels, reverse direction, etc.)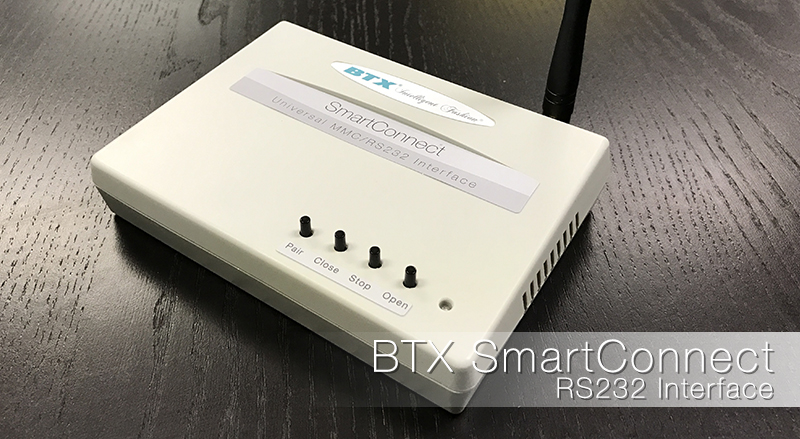 the BTX 25E RF. This is a handy tubular motor that is perfect for retrofit applications or new builds. Designed to fit existing 1.5 in. tubes using small-tab mount brackets, or hook mount bracket applications, this motor is a quick and easy first-step into motorization.
The BTX 25E RF features electronic limits, and can be used with a transformer (instead of battery wand) if desired. Check out the full spec list below:
12V DC Battery (or transformer)
0.8 Nm
30 RPM
Electronic Limits
Built-in Radio
25mm motor diameter
11.75 in. length (17 in. battery wand)
Designed for Roller Shades or Romans
Works with existing BTX motor and control family
The BTX 25E RF is offered as an upcharge to all existing Small Class manual systems.