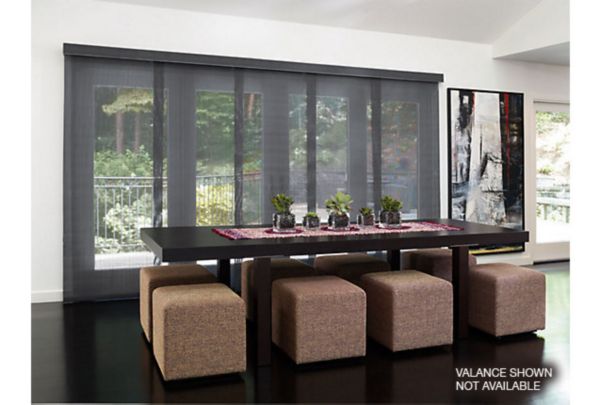 The sliding fabric panels of these PanelTrac® collections are perfect for covering large windows and sliding doors, or used as a stylish room divider. The fashionable collection of fabrics includes a wide range of opacities from light filtering to room darkening options.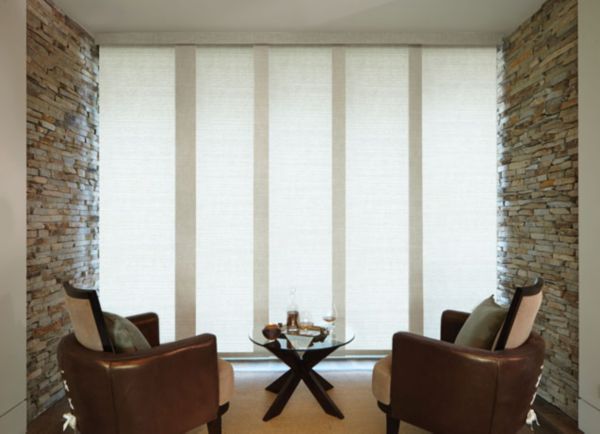 Wall mount- Use wall mount on larger windows or patio doors.
Ceiling mount- Use ceiling mounted shades in lofts, large rooms or on large windows.
Inside mount- Use inside mount for all size windows and doors.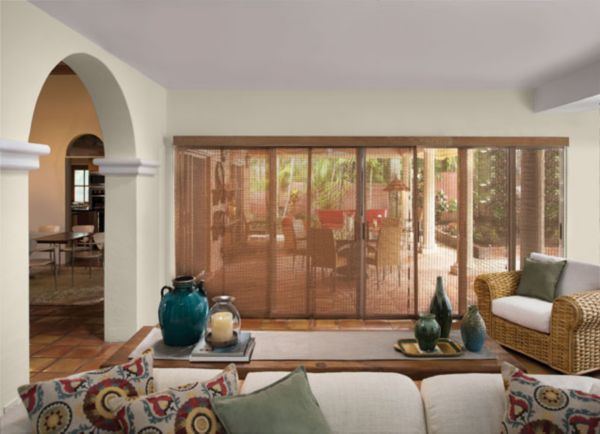 Standard features
Easy operation Open or close the shade by simply pulling the cord.
Individual wheeled carriers, Each panel rides on an individually wheeled carrier for effortless operation.
Multiple draw options- The panels can draw to a single side or from the center. Standard sewn-in weights provide perfect drape.
Added touches
Easy change panels. Purchase extra panels for a new look or season. Use extra panels as accents for special occasions or décor changes.
Valance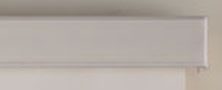 Choose a DesignLine™ Valance with coordinating fabric insert to hide the headrail.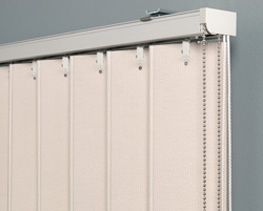 No Valance
Cordless Wand Control
Select a Wand for cordless control. The wand finish is preselected to coordinate with the fabric.