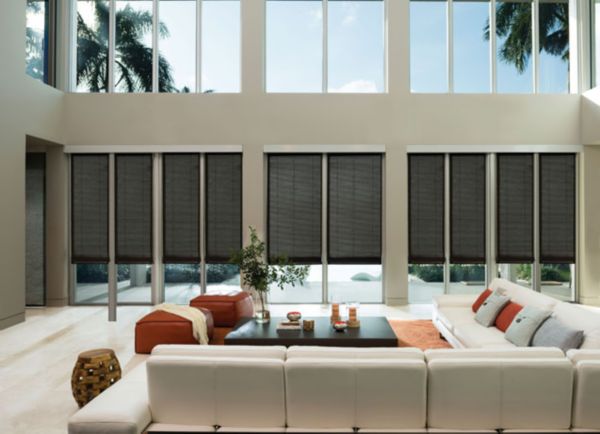 Levolor Natural Shades offer textural fabrics blended with natural elements such as jute, bamboo, reeds and grasses to create a warm and inviting atmosphere. Light Filtering and Room Darkening options enhance privacy and light control, while our Top Down/Bottom Up feature offers ultimate versatility. For a clean look and enhanced safety for children and pets, try our exclusive cordless control option. Our Natural Shade fabrics are also available in our PanelTrac® collections for easy coordination throughout your home.

Control the light
Add a light-filtering or room-darkening liner that best coordinates with your Levolor Natural Shade fabric selection. In addition to providing privacy, these liners put you in control of the overall lighting and mood of the room. Both liner styles are available in four coordinating colours. The recommended liner colour will automatically be selected, or you may choose your desired colour.

Light filtering liner Softly filters light and provides privacy Ideal for any room where filtered light and soft illumination is desired, such as a living room or dining room.
No liner Allows the maximum amount of light to enter the room Ideal for any room where light is desired to stream in freely.
Room darkening liner Offers the ultimate in light blocking and privacy, with added insulation
Ideal for rooms where optimal darkness is desired, such as a bedroom, nursery, or media room.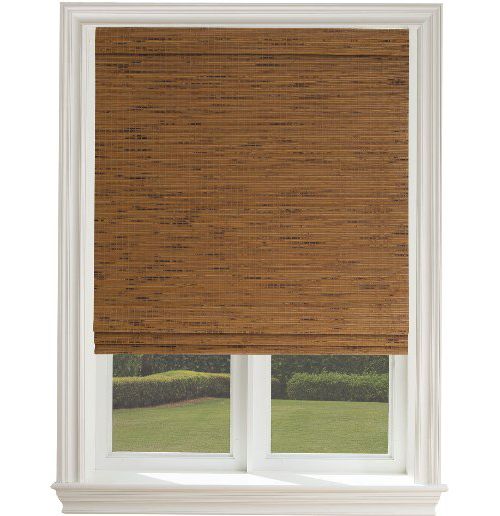 LINER COLOURS AVAILABLE
We choose a coordinating liner colour for you or you can select any of the four liner colours available. For a chart showing each finish and coordinating liner, please visit the Tech Specs section. All liners are neutral to the street.



Neutral Liners to the Street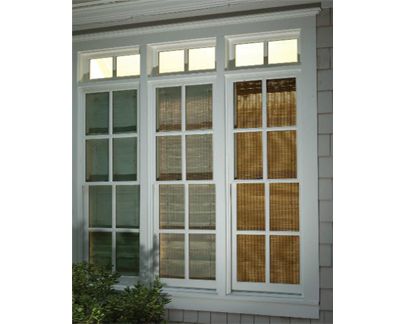 Left Shade: Room Darkening Liner
Middle Shade: Light Filtering Liner
Right Shade: No Liner
options and upgrades
Your fabric and liner choices have helped to customize the style of the room. Now it's time to add some innovative functionality to it. These carefree options empower you with the ability to further determine how and when light enters the room, as well as how you raise and lower the shade. And because privacy is a major function of Levolor Natural Shades, these options enable you to control the amount of privacy you desire.
Lift options
continuous cordloop Perfect for large windows Eliminates dangling cords Cords remain at the same position regardless of shade position.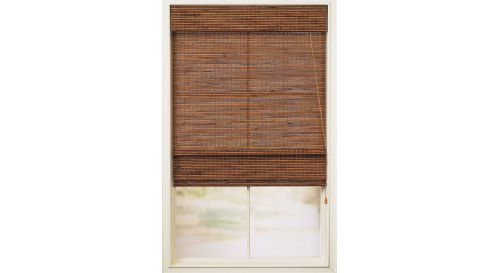 Top down / bottom up The shade can be lowered from the top and raised from the bottom Separate controls on each side of the shade control the rails independently The shade is measured in the same way as a standard shade Only available with Classic Valance or Wood Valance.
Cordless, Offers a clean, finished profile across all your windows without dangling cords.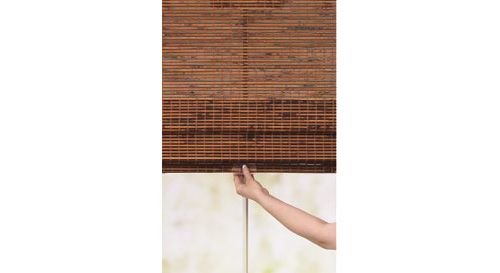 multiple shades per head-rail Multiple shades available on 1 head-rail Easier operation on the widest windows
Valance options
No valance Provides a clean look Fabric is one panel and begins at the top of the window Available on single shades with cordless control and continuous cord loop options
Wood valance Decorative wood valance also coordinates to the Levolor® Custom Wood collection Available on single and multiple shades per headrail, on all standard corded, cordless and continuous cord loop shades
Classic valance Offers a more traditional look Available on single and multiple shades per headrail, on all standard corded, cordless and continuous cord loop shades
A separate shade valance can be purchased for use alone or to complement cloth draperies, wood blinds or any window treatment.

FINISHES AVAILABLE FOR WOOD VALANCE

gray


golden oak

chestnut

black
Decorative Options
---
SCALLOPS AND TRIMS,
Scalloped valances and hems, enhanced with a decorative trim, create a fashionable style for your shade Select any one of these trim COLORS to complement your
decorative scallops.
white natural
camel warm gray
chestnut
Specialty options,

Five scallop styles and five trim COLORS provide numerous accent possibilities

Straight

Traditional

Wavy

Center Point Down

Center Point Up


Edge Binding is a decorative fabric accent, available in both solids and patterns, that complements home décor and provides a truly finished look





LEVOLOR Natural Shades are available with specialty options, such as Cathedral (Arch) Top, Angle Top, Mitered Shades and Cutout