Hunter Douglas Blinds: What They Are, How To Choose Them And Where To Find Them

What is Hunter Douglas Blinds?
If you are looking for window treatments that are top-of-the-line, made of high-quality materials, and will last and look as good as new for years to come, then you should think about purchasing products from Hunter Douglas Blinds. Hunter Douglas blinds are made by Hunter Douglas, Inc., a company originally based in New York City. These blinds are available in a variety of styles and colors. They come with a wide range of options, including cordless operation, motorized operation, and even remote control operation.
Our customers are loyal to Hunter Douglas for many years for their leading market sustainability. Its main strength is its ability to develop innovative, high-quality, proprietary products that will serve millions of homes and commercial buildings around the globe.
Shop now at Amazing Window Fashions for perfect Hunter Douglas Horizontal blinds and Hunter Douglas Vertical Blinds.

Why I should buy Horizontal Blinds?
Hunter Douglas window treatments are presented in horizontal and/or vertical directions. Windows that are taller than they are wide and raise and lower are often better fitted with horizontal window treatments, while windows that are wider than they are tall and slide from side to side are often better suited for vertical window coverings.
Horizontal Blinds from Hunter Douglas have many benefits which can help you to make the right decision and purchase them:
Exceptional Light Control
Many people choose Horizontal Blinds as their slats allow direct light, and not just block it out. If you close the slats fully, you will get a sufficient room darkening, which blocks out 90-95% of the light.
Hunter Douglas's horizontal blinds can provide your home with great privacy thanks to their slats. You can control these slats up or down to find the perfect combination of privacy and light filtering for you and your home.
Horizontal Blinds are known for their versatility and wide range of materials and styles. You can choose plastic, aluminum, and even wood or faux wood venetians.
We offer you to choose the most suitable Hunter Douglas's Horizontal Binds and give your room a fresh look or exclusivity.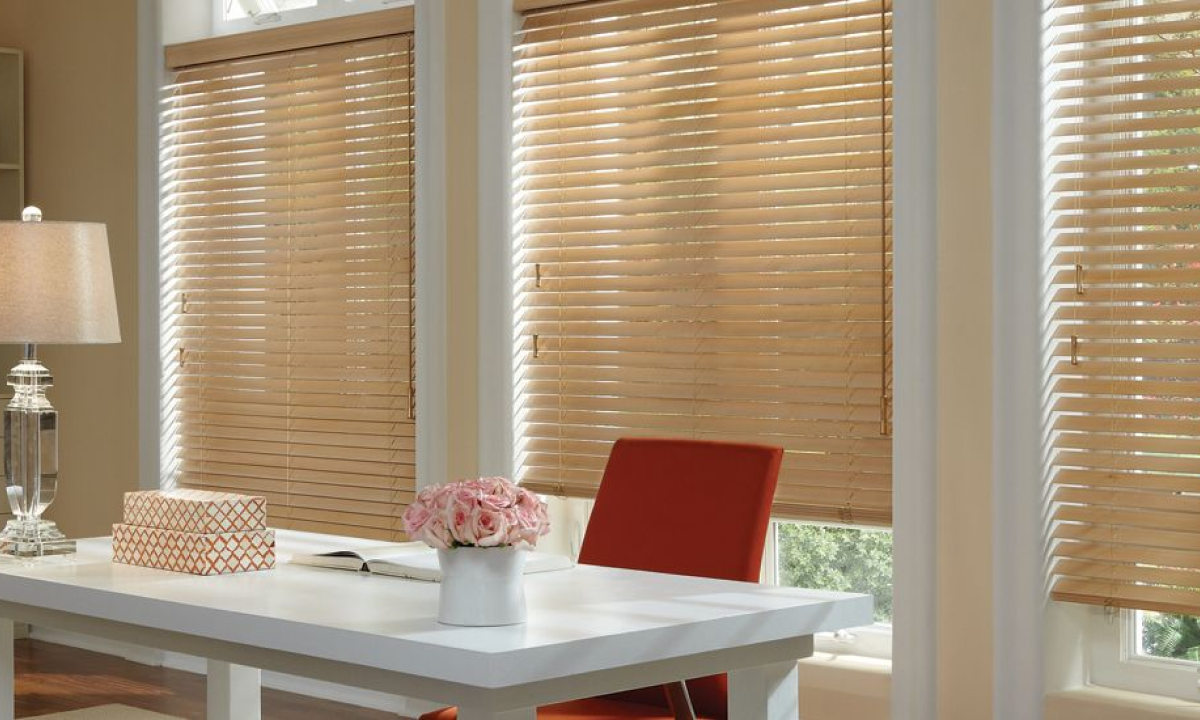 Why I should buy Vertical Blinds?

Hunter Douglas offers a Vertical Blinds which can become a great investment in your home due to its main advantages:
Extensive Fabrics and Flexible Light Control
Vertical blinds are available in a wide range of stylish colors and textures. Tiltable slats and different opacity options also provide greater light control and privacy for your home.
Vertical blinds can provide superior sound absorption for large windows and sliding-glass doors, as well as improve a room's acoustics while reducing noise from the outside.
Vertical blinds can easily be cleaned using a soft cloth with warm water and mild detergent. They can also be gently vacuumed using a brush attachment.
The ideal choice for sliding-glass doors or large windows, our custom vertical blinds are designed in a range of materials, including vinyl, fabric and aluminium. Whether your home decor is contemporary or classic, exquisite or eye-catching, you can find the perfect fit from products in one of Hunter Douglas's vertical blinds collections. Check out all Vertical Blinds form Douglas Hunter.