5 Great Window Shutter Designs for Small Spaces

Window Shutters are the most affordable and simple way to add greater style and functionality to your lovely home. Any customer can find the best shutters for home as they can be made of wood, vinyl, aluminum, fiberglass, or plastic. A wide range of colors give you a lot of extra options among which you can choose shutters that will be the best for your window. Luckily, shutters are a perfect solution both for large and small spaces. It means, that with the right kind of shutters, you can customize your home at a superior way. See 5 amazing window shutters designs which perfectly fit in small places.
Here Are Five Great Designs For Small Spaces.
If you live in a smaller space, there are several win-win ways to make your windows much more functional and even attractive. Of course, the main thing you should is to install window shutters. They are available in many different styles and materials. This variety creates dozens of available options, which can be delivered to your home just in one click. You can choose from traditional wooden shutters, modern metal shutters, or even custom shutters with unique patterns. We also offer to customize shutters to make them suit your home accurately.
The French Door Style
A French door is one of the most popular styles of window shutter among our precious customers. Its biggest advantage that it has two doors that open outward, allowing light to enter the room while still providing great privacy. Choose this design as it is perfect for small spaces. You would definitely like the fact that it allows natural light to enter the room without sacrificing privacy.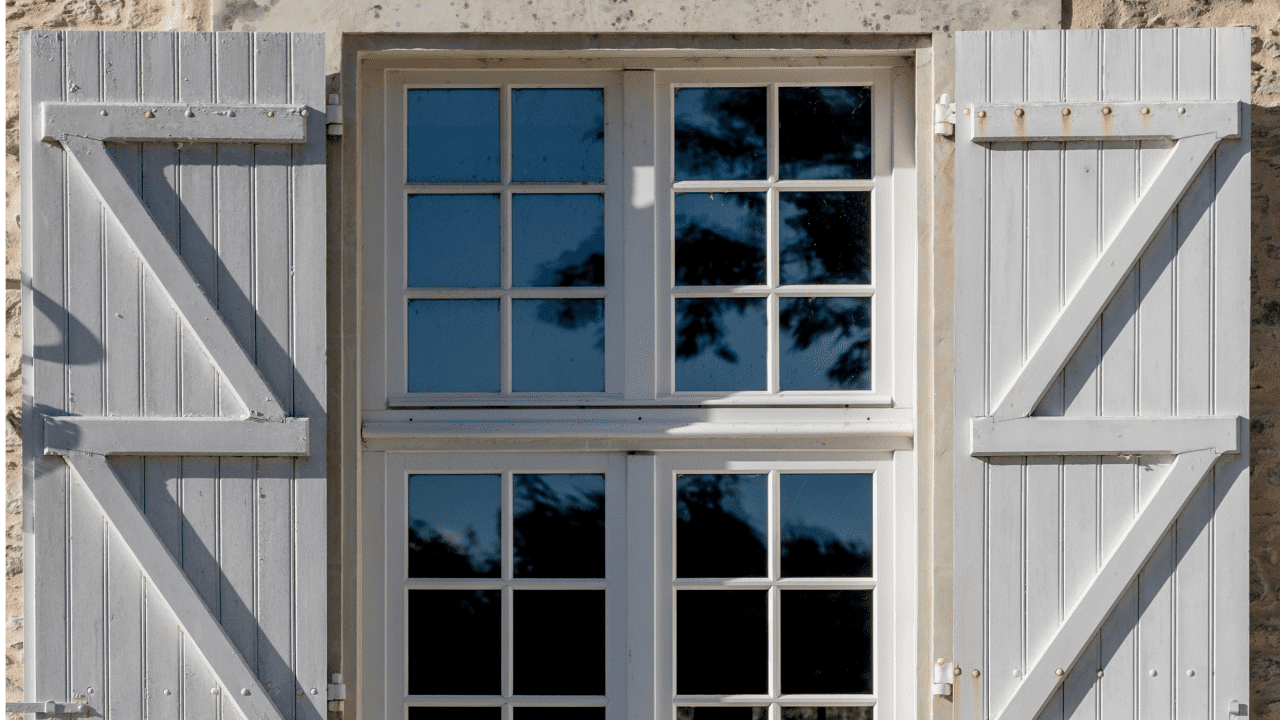 The Sliding Glass Door
If you live in a smaller space, think about installing a contemporary sliding glass door instead of an ordinary standard door. These doors slide horizontally across the opening, allowing more light to enter the room while also providing privacy. Consider this perfect option, if you want to make your area look larger and more stylish at the same.
The Door With An Arch
Although doors with arches are more expensive than a standard for square or rectangular doorways due to time-consuming manufacturing, it is a great investment and solution if you have a small place. Doors with arch tops can make your place look larger and with our amazing shutters stylish and trendy as well. This is a very convenient solution, arch- and radius-top doors can be used effectively across all architectural styles.
The Bay Window
A bay window is a large window that extends out from the side of a house. It usually has two windows, one at each end. This type of window is often found in older homes, as well as in historic buildings. But don't think that bay window won't fit in contemporary homes. They give a feeling of a «hygge» and perfectly work with our shutters. Don't waste an opportunity to make your home more comfortable and cozier, as well as visually increase your small area.
The Picture Window
Bay windows are typically used to provide extra light into a room, while also providing beautiful full views of the outside. Unfortunately, if you live in an excessively small space, you might not be able to fit an ordinary full-sized bay window in your home. But don't worry, we have a perfect solution for you. In these cases, you can still enjoy the benefits of a bay window. You should just install a picture window instead. Try this option and find out why our costumers love the picture window with our shutters so much.